PRESS RELEASE: World Routes and the Travel Foundation join forces for Year of Sustainable Tourism
World Routes, the unrivalled airline route development forum, and global tourism charity the Travel Foundation, will join forces for this year's event in Barcelona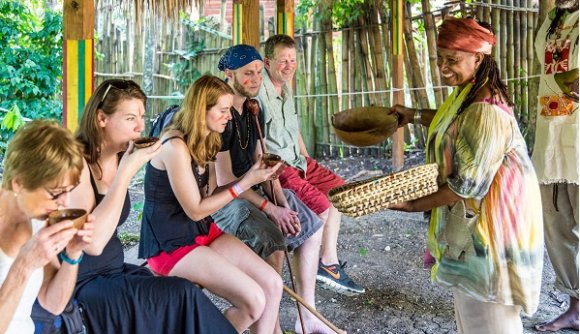 World Routes brings together leading airlines, airports and tourism authorities to discuss future global air services. It moves to a new city every year to highlight different destinations and markets to route development professionals.
The Travel Foundation, which works to increase the benefits of tourism for destinations, will curate a series of presentations and other live content for delegates, based around the theme: 'growing the value of tourism'.
The programme will focus on opportunities for destinations, and those who invest in them, to get more from the tourism they are developing - for businesses, communities and the environment.
The Travel Foundation will also be the official charity partner for World Routes, providing opportunities for all delegates to support the cause.
Steven Small, brand director of Routes (the organiser of World Routes events) said: "We are really proud to be working with the Travel Foundation, particularly during the UN's International Year of Sustainable Tourism for Development.
"This partnership reflects UBM's commitment to sustainability. It highlights the increasing demand from our delegates for discourse around the future impact of tourism and the role aviation plays when developing and investing in destinations."
Salli Felton, CEO of the Travel Foundation, said: "This is an exciting new opportunity for us to engage with senior decision-makers at a time when they are growing or changing the nature of tourism, and planning for the future.
"Our programme of live content will explore how to manage the impact of these changes for the benefit of businesses, the economy, communities and the environment."
World Routes 2017 is taking place in Barcelona between 23 and 26 September. Around 3,000 delegates from 300 airlines, 700 airports and 130 tourism authorities are expected to attend.
More information about World Routes can be viewed at routesonline.com
-ENDS-
Notes to Editors
The Travel Foundation is an international charity that works to increase the benefits of tourism for communities and the environment, collaborating with tourism authorities and businesses in popular holiday destinations worldwide. thetravelfoundation.org.uk

For more information, images and quotes from the Travel Foundation, please contact Head of Communications Ben Lynam: ben.lynam@thetravelfoundation.org.uk, +44 (0)117 930 7176.
Routes events are unique forums dedicated to the development of new air services. They revolve around pre-scheduled meetings, an exhibition and a conference. Five 'regional' route development forums are held between February and June in the Americas, Asia, Europe and Africa, with the flagship World Routes event taking place in September.

Routes events are organised by UBM plc. UBM is the largest B2B event organiser in the world. Our 3,750+ people, based in more than 20 countries, serve more than 50 different sectors. Our deep knowledge and passion for these sectors allow us to create valuable experiences which enable our customers to succeed. Please visit ubm.com

for the latest news and information about UBM.
Karen Reeves
Communications & Content Marketing Manager
Routes, UBM EMEA
T: +44 (0)161 234 2721
M: +44 (0)796 6405 105