Business as usual despite Brexit uncertainty, says easyJet CEO
With Britain's Brexit negotiations now underway, easyJet is busy making arrangements for a smooth transition, as CEO Carolyn McCall reveals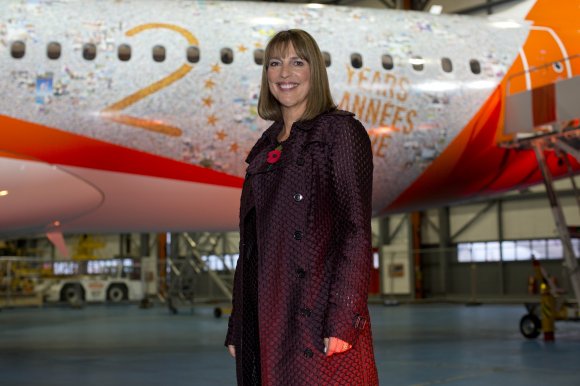 When UK prime minister Theresa May said "Brexit means Brexit" after the UK's vote to leave the EU last year, it seemed like a clever quote.
It summed up the fact that no one really knew what the decision meant, but left the UK the opportunity to make its own fortunes accordingly. The problem now is, one year later, no one seems to have a plan still as to what should be done and what sort of relationship the UK should be pursuing with the EU.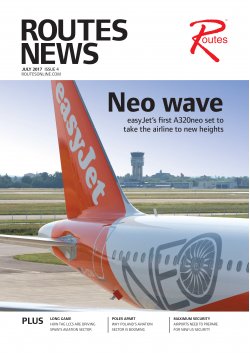 ---
This article first appeared in Routes News edition 4 2017
---
While businesses famously hate uncertainty, easyJet CEO Carolyn McCall seems surprisingly relaxed about the situation when she speaks to journalists on an overnight trip to Toulouse in June to pick up the airline's first A320neo and its 300th aircraft overall.
In particular, she is hopeful that because of May's recent issues – she lost her government majority in the general election in June and is dependent on alliances to rule – a hard Brexit, with its suggestion of walking away from both the single market and the customs union, is now off the table.
McCaall who was recently revealed to be leaving the airline next year, says: "There's a lot of talk in the newspapers about a softer Brexit and no one knows what that means. If a softer Brexit means a pragmatic approach to leaving the EU then I think that's a good thing. [I would like] to keep it [the European aviation market] deregulated and to keep it as liberal as we can, as it is working well for consumers."
She also argues that any attempts to de-liberalise aviation will cut both ways, adding: "Do you think the Spanish, the Portuguese and the Italians don't want our tourists on their beaches? Absolutely not. It is now in the hands of the politicians and they are going to have to deliver. There's going to be problems on both sides.
"We just need to say for everybody in this country it is important to go into the negotiations with confidence, take a pragmatic approach and that we have a focused approach."
As a result, when it comes to planning, she says easyJet will continue to plan operations as normal, even though they might find themselves preparing for a future that none of them are clear with.
McCall adds: "Airlines will put schedules together in the same way as they do traditionally, I don't think we should allow political uncertainty to dictate what we would normally do."
But she is also keen to point out that the airline has started to make other arrangements which will most likely be necessitated by the UK's departure from the union. Looking elsewhere EU law requires anyone operating an airline in it to have an Air Operator's Certificate (AOC) in one of its member states.
easyJet currently has one in the UK and others in Switzerland and Austria. McCall is also confident that the airline will be able to accommodate a required change in ownership in a post-Brexit world, should the current regulations be left in place. The rules state that any European airline must be 51 percent owned by EU companies.
And with easyJet being 48 percent owned by EU companies, McCall believes this is easily attainable, adding: "If we had to become 51 percent owned because there are new arrangements, then we would have 2 percent or 3 percent to sell and that should not be difficult." In short, McCall is quietly confident that common sense will prevail.
She says: "If you stop people travelling, which you can't really do, then you are affecting consumers everywhere. That's why aviation has to be at the forefront [of the negotiations]. This is a priority and we have to sort it out.
"What we want is a government which will be able to negotiate well and that predominantly takes into account the needs of business. This is not just about the next 18 months, this is about the next five to ten years."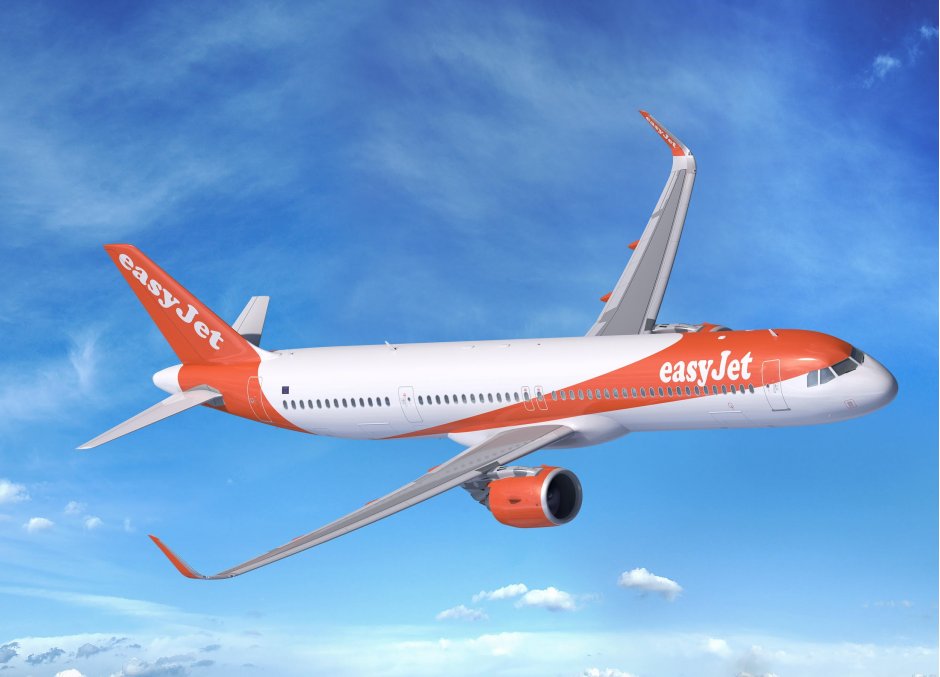 Alitalia talks
Nor will McCall be drawn on the subject of Alitalia's recent issues after it went into special administration in May, nor on any ensuing conversations easyJet has had with the Italian government about the stricken airline. Instead, she says:
"We can confirm we are interested. We are not allowed to comment on the progress of the talks. We have been asked by the [Italian] government not to make any comments at all about what is happening in Alitalia."
However, she agrees the Italian carrier's problems have helped easyJet, adding: "Everyone in Italy has benefited from the uncertainty surrounding Alitalia, but I don't think it is a significant material benefit."
McCall also remains tight-lipped about the possibility of working with other European long-haul-focused airlines to provide them with feeder traffic.
She adds: "We've been talking to lots of airlines over a number of years and we will only say something when we have an agreement. We've got to see if we can do it effectively and will it add value? The only reason you do it is to add value to you and your customers."
One other aspect of the trip she was keen to discuss was the opening of the airline's first private jet terminal at London Luton Airport. The terminal allows passengers to park, check in and go through security, all via the private terminal.
A private car then takes passengers to the aircraft, which they board before anyone else. However, the service doesn't come cheap. It costs £475 for one passenger and another £120 for any additional passengers in the group. Despite this she said they were already considering opening another lounge in Gatwick as well as Venice, Milan and Switzerland in mainland Europe.
McCall says: "We've got to see how this goes. It is not going to be something that's huge, but I think there are real opportunities to roll it out for a specific type of customer or a specific type of situation.
"It is about a different type of experience and a different type of passenger, who wants something completely different and is willing to pay for it."
Given the many different people that have travelled on the airline, including former British prime minister David Cameron and supermodel Kate Moss, it seems likely that there will be a market for the exclusive service.
Just so long as the EU and British authorities are "pragmatic" enough to let all other services continue as normal.