Delta, Air France-KLM and Virgin to form transatlantic alliance
Delta, Air France-KLM and Virgin Atlantic are to form a combined global joint venture as part of a shake-up of the industry that also allows China Eastern to bolster its presence in the China-Europe market.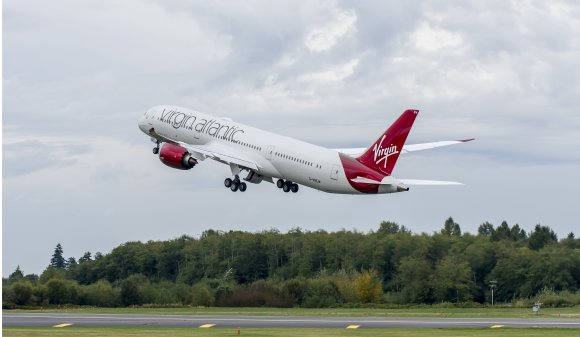 Delta, Air France-KLM and Virgin Atlantic are to form a combined joint venture designed to strengthen their transatlantic route network as the airlines continue to battle for share with low-cost carriers (LCCs).
As part of a series of deals, US carrier Delta has taken a 10 percent investment in Air France-KLM for €375m, while Air France-KLM will acquire a 31 percent stake in Virgin Atlantic currently held by Virgin Group for £220m.
Virgin Group will retain a 20 percent stake and Delta will retain its 49 percent stake in Virgin Atlantic. AirFrance-KLM will also raise €751m in new capital.
Additionally, Delta, Air France-KLM and Virgin Atlantic will launch a combined long-term joint venture to offer customers "the most comprehensive transatlantic route network" as they try to fight back against LCCs, such as Norwegian and WestJet.
The expanded alliance, including Alitalia, will offer nearly 300 daily nonstop transatlantic flights. The airlines said the move would also increase competitive routings with offerings across key business markets including Amsterdam, Atlanta, Boston, Cincinnati, Detroit, Los Angeles, London Heathrow, Minneapolis-St Paul, New York-JFK, Paris-CDG, Salt Lake City and Seattle.
Customers also will benefit from the ability to earn and redeem miles across all carriers, co-location of facilities at key airports to improve connectivity and access to each carrier's airport lounges.
The role of Alitalia in the new alliance will depend on the outcome of the carrier's administration process. The Italian government formally approved the move in May as turnaround options are explored.
"A dynamic global landscape means it's more important than ever for Delta to deepen ties with our global partners to provide opportunities for mutual growth," said Delta chief executive Ed Bastian.
In addition to the new Delta, Air France-KLM and Virgin Atlantic alliance, China Eastern Airlines Corp is to buy a 10 percent stake in Air France-KLM and form a strategic partnership to improve its presence in the China-Europe market. "The parties will work together to build the China-Europe main routes market," a short statement by China Eastern said.
Delta's existing joint venture with Air France-KLM dates to 2009, with the addition of Alitalia in 2010. In 2012 Delta launched a joint venture with Virgin Australia followed in 2013 by both a 49 percent investment in, and joint venture with, Virgin Atlantic. In 2015, Delta entered into an enhanced marketing arrangement with, and acquired a 3.5 percent stake in, its SkyTeam partner China Eastern.
In 2017, Delta launched its joint cooperation agreement with Aeromexico and increased its equity stake in the carrier to 49 percent. Also in 2017, Delta announced a joint venture with Korean Air Lines.
---
Read more
JetBlue plots JFK expansion to 'secure long-term future'
Norwegian granted "tentative" approval for UK subsidiary's transatlantic plans