Aiming for a pole position
LOT Polish Airlines has its sights set on growth, with ambitious plans on both the short and long-haul fronts.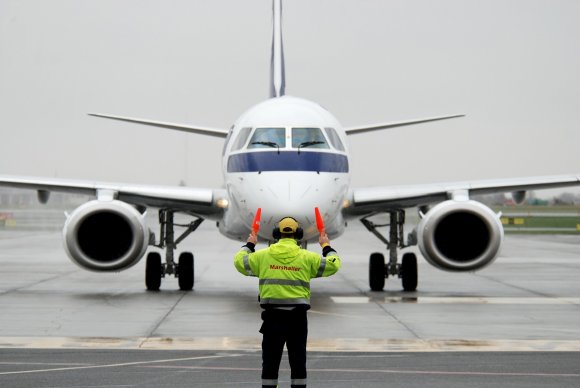 Gossip is as much a part of the aviation industry as fluctuating oil prices or new aircraft design. And when a group of journalists met LOT Polish Airlines chief executive Rafal Milczarski one of the key questions he faced concerned a story that first broke two years ago. Is the legacy carrier planning a joint venture with Turkish Airlines?
While the legacy carrier boss was quick to rule out any such move, he admits the airline was most likely at blame or allowing the rumours to circulate for so long. He says: "People were talking more about it (a potential joint venture) than we were talking about it; when there are rumours one may feel obliged to comment on the rumours, or not obliged to comment. We were probably not commenting enough on the rumours as we didn't feel obliged."
Milczarski adds the chances of a joint venture with Turkish Airlines are now highly unlikely, especially as LOT has seen its financial circumstances change massively. In 2014 the airline reported a profit of $26m, its first in seven years, following an unexpected boost in earnings of 40 percent.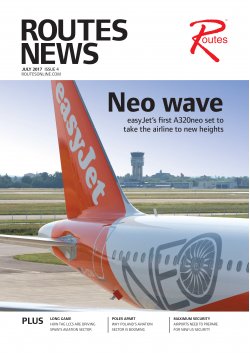 ---
This article first appeared in Routes News edition 4 2017
---
The airline has since seen its stock rise further and it finished 2016 with a core business profit of $48.4m and a net profit of $79.9m. As far as Milczarski is concerned, this has changed the airline's strategy, as any future partnership will be out of choice rather than necessity.
He says: "A big part of that strategy is finding the right partners to maintain a global network, but when that might be I cannot say.
"We can make Warsaw a regional and effective hub and we have to be selective as to how we can cooperate in the future; when we do this it will be a long-term cooperation. We have to demonstrate that our strategy is successful and I think other airlines are slowly realising that that is the case.
"We are not an airline in central Europe that is bound to fail – I am really certain that we have a successful future."
Milczarski admits that part of the future strategy for the Star Alliance member will involve codesharing with other airlines in the east, where he has one eye on the Asian market.
However, he agrees the airline would have to work hard to succeed, adding: "Sometimes it takes a long time, sometimes [potential] partners are involved in very strong joint ventures that started in the past. Sometimes these joint ventures make it more difficult to cooperate with new ones."
He says this had been the strategy in Japan, when the airline started flying out of Narita International Airport in January 2016 without any codeshares. The airline now enjoys a codeshare arrangement with All Nippon Airways (ANA) which was expanded in December 2016, to include certain of the fellow Star member's domestic routes.
Milczarski adds he hoped the same situation will happen in South Korea, following the launch of a flight to Seoul in October last year, and China where flights began in May 2012.
He says: "We are greatly interested in cooperation with other airlines and I hope that the new destinations we open up will offer greater connectivity. We want to again open up into destinations that are left behind by joint ventures."
And if the airline is to meet the targets set by its LOT 2020 profitable growth strategy, then these new working relationships will be vital to the airline's success.
By 2020, Milczarski says the airline has the target of operating to 88 destinations, including ten to 12 long-haul ones, and will carry 10.5 million passengers on 88 aircraft via 120,000 operations per year. If successful, this would help LOT meet its final target of about 30 billion available seat kilometres (ASKM).
The targets were originally set in 2015 when the airline operated to 41 destinations, carrying 4.9 million passengers on 44 aircraft via 66,300 operations per year. While 6.6 million passengers are predicted for 2017, that still leaves three years to find nearly 4 million additional passengers.
If he is to succeed, the US will also prove vital to fulfilling Milczarski's ambitions, he believes, adding: "There are more destinations in north America to come, slowly and surely it will happen."
Asian launch and Brexit
He is also pinning his hopes on Kazakhstan's capital airport, Astana International Airport, as a source of strong traffic growth. The airline launched a four-times-weekly, five-hour service on May 29.
He is confident that the service will be a success, largely thanks to the 30-50,000 strong Polish community currently living in the country and rumours that the Kazak government is preparing a programme of privatisation. Milczarski says: "There is a significant opportunity with central European businesses and businessmen who work in Kazakhstan. There's going to be a lot of business in Kazakhstan for those who are prepared."
Nor does he believe the Brexit vote will damage LOT's plans for growth, despite the fact that up to 1.5 million Poles are living in the UK and whose futures remain unclear until further negotiations have taken place. Similarly, the future rules for commercial aviation between the EU and the UK remain unclear and a potential problem.
Milczarski says: "Everything depends on how it goes, it depends on whether there is a solution that maintains the current open-skies policy. If there is not, a lot will change but probably nothing will change. Britain is an attractive place for many Polish people, it offers freedom and it offers opportunities. A hard Brexit with no aviation agreement is difficult to imagine and the consequences would be horrible for everyone. It is a possibility but I don't think it will happen."
---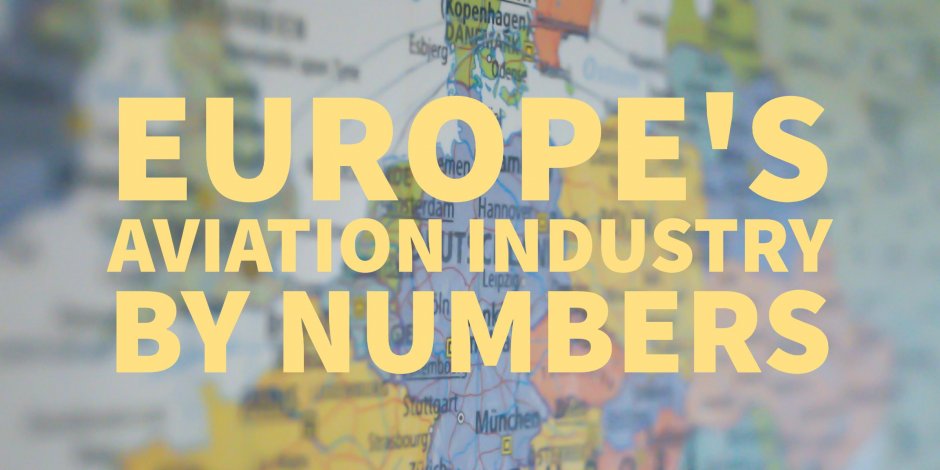 ---
Closer to home
Milczarski also believes he has another ace up his sleeve in the form of plans released by the Polish government to build a new Warsaw hub airport within the next eight to ten years. LOT currently uses Warsaw Chopin Airport as its main hub and the facility handled a total of 12.8 million passengers in 2016.
However, experts are predicting it will reach capacity by 2020 and so ministers earlier this year recommended the building of a new airport.If given the go-ahead, the airport would be built between Warsaw and the country's third largest city Lodz, although it might not be completed as quickly as Milczarski currently hopes.
He adds: "If we grow that airport [Warsaw Chopin] we'll just be completely congested and it'll be at its capacity. We have to plan ahead and we can move the whole operation to a new airport at the right time, and that right time will be in six to ten years, depending on the speed of construction. When we build the new airport it is going to be tailor made... it will be a hub."
Milczarski argues this will mean the airport can be designed specifically to the needs of modern passengers and, most importantly, keep transit times down for transferring passengers.
He believes this, plus the airport's geographical location, will help it win business against some of the other hubs that are springing up in the region with their own international ambitions.
Milczarski says: "There are other ways to differentiate ourselves. We are closer to many European destinations than Helsinki and Stockholm. We'll do exactly the things we are doing at Warsaw Chopin Airport, but we'll do it better."
The full interview with LOT Polish Airlines chief executive Rafal Milczarski, plus a review of Poland's aviation market, features in Routes News edition 4 2017. Click here for the full magazine.