Bergen Airport's new terminal doubles capacity
Three years after construction work started, Norway's second largest airport has officially opened its new terminal building which will double available capacity.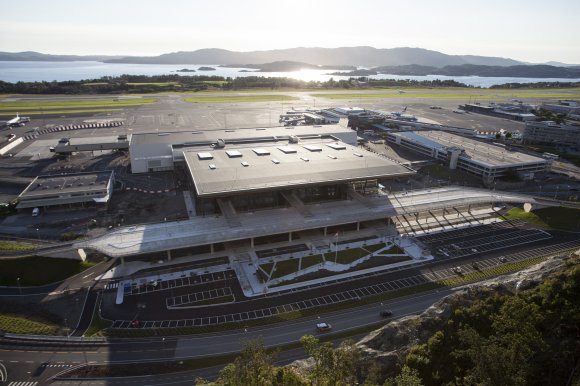 Bergen Airport will now be able to handle ten million passengers each year after the opening of its new terminal building, part-financed by a €200m loan from the European Investment Bank.
The terminal has added approximately 63,000 sq m of space and is initially expected to accommodate 7.5 million passengers, but will be able to handle up to ten million before an extension is required.
Norwegian prime minister Erna Solberg said the investment means that western Norway has a large international airport that it "can be proud of".
Bergen's existing terminal was originally built for 2.8 million passengers, but over the past decade has seen traffic grow by an average of 6 percent per year. In 2016, figures from Sabre show it handled 5.2 million.
Aslak Sverdrup, airport director, said: "We're now providing even better facilities for travellers and airlines. Hopefully this will mean more direct flights to big, important domestic and foreign destinations."
---
Bergen's new terminal - facts and figures:
Cost: NOK 3.6bn ($450m)
Architect: Nordic Office of Architecture
Construction time: Three years
Size: 63,000 sq m
Total number of gates: Six (meaning the airport now has 15)
---
The opening following a strong first-half for Norwegian aviation traffic. According to Avinor, which is responsible for the Scandinavian country's 45 state-owned airports, the number of passengers increased by 4.3 per cent during the first six months of 2017.
In June, Avinor handled more than five million passengers in one month for the first time, with 5,089,009. The biggest increase in June was in international traffic (up 6.4 per cent), while domestic traffic increased by 3.2 per cent.
"It is a milestone to have exceeded the figure of five million passengers in one month and we are looking forward to offering passengers an even better experience with the new terminal in Bergen," said Dag Falk-Petersen, chief executive of Avinor.
"We have also recently opened the new Oslo Airport, and will soon be expanding the terminal in Tromsø, as well as implementing measures to increase the capacity in Stavanger and a number of other airports."
Bergen Airport's route network (Q3 2017):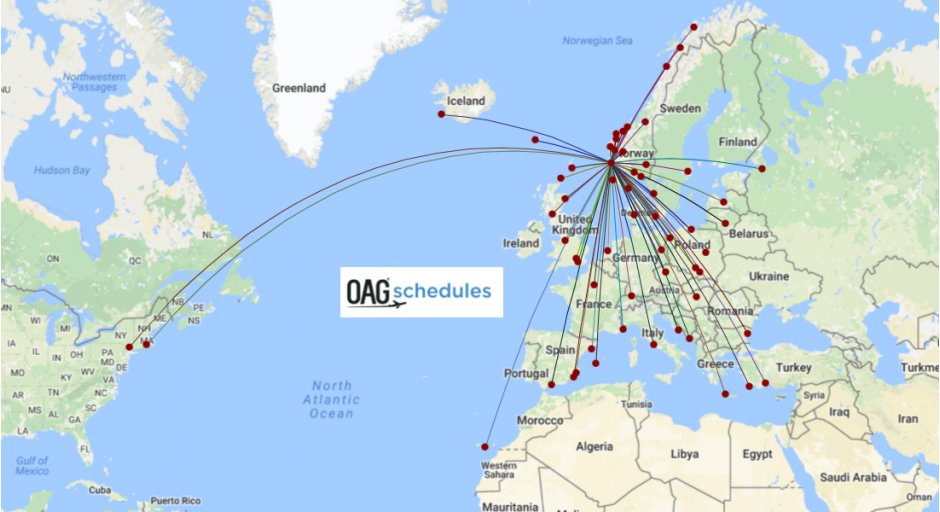 ---
Read more: