Cathay Dragon set to modernise fleet with Airbus A321neo deal
Honk Kong-based regional carrier Cathay Dragon is poised to expand its operations in the region after signing an agreement for 32 Airbus A321neo aircraft.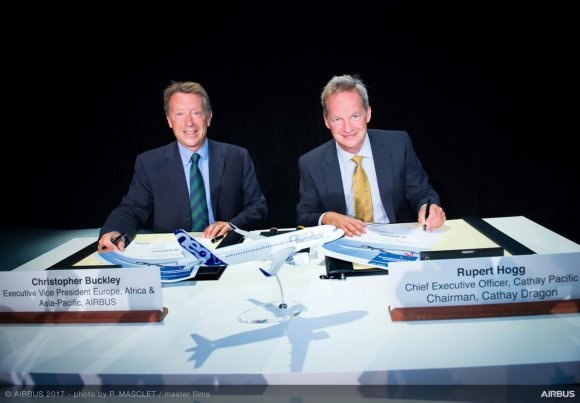 Cathay Pacific has signed a memorandum of understanding (MOU) with Airbus for 32 A321neo single-aisle aircraft in a deal worth $4.1bn. The planes will be operated by Cathay Dragon, the Hong Kong-based group's regional carrier, on services linking its Hong Kong home base with destinations across Asia.
The new A321neo aircraft will replace and modernise Cathay Dragon's current in-service fleet of 15 A320s and eight A321s, with the additional aircraft allowing the airline to capture growth opportunities in the region. The Cathay Dragon network currently covers 56 Asian destinations, including 28 in mainland China.
Cathay Dragon route network Q3 2017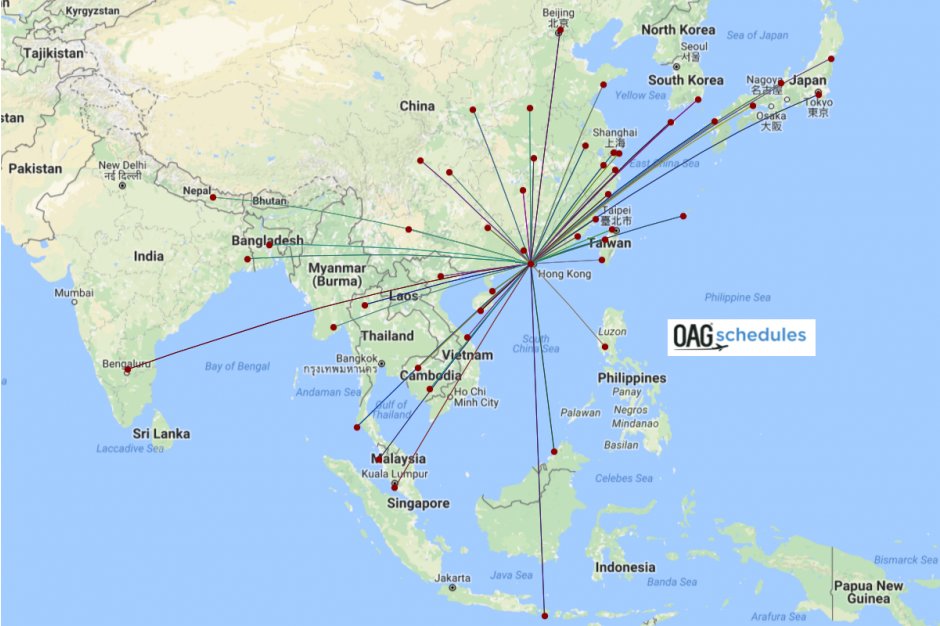 Earlier this month, Cathay Pacific vowed to address the challenges posed by competitors by expanding its route network, increasing frequencies on its most popular services and buying more fuel-efficient aircraft. The pledge came after the group posted its worst first-half loss in more than two decades.
"With the A321neo we expect to benefit from a very significant increase in operating efficiency, while increasing capacity in the Cathay Dragon network in order to expand our reach to more customers," said Rupert Hogg, the chief executive of Cathay Pacific and chairman of Cathay Dragon.
"The intention to purchase these 32 environmentally-friendly aircraft will allow us to add new destinations to Cathay Dragon's network, increase frequency on some of our most popular routes and expand our network in the region in order to provide more travel choices and convenience to our customers."
Cathay Dragon is an all Airbus operator, with a current fleet of 23 A320 Family aircraft and 24 widebody A330-300s. In addition, Cathay Pacific operates 37 A330-300s, making the group the largest A330 operator in the Asia-Pacific region.
Cathay Pacific renamed Dragonair as Cathay Dragon in early 2016 as part of an effort to capture more of the Chinese market.
---
The route development forum for Asia

Routes Asia is the essential event for all aviation based companies who wish to conduct business to, from and within the region. Bringing together a range of airlines, airports and tourism authorities, including some of the largest carriers from the whole Asian region, this event offers your organisation the opportunity to meet with some of the most influential aviation professionals from across the world.