Route rundown: PHL-PRG, RIX-BOD, KHI-BKK
This week: American Airlines expands European focus; new Bordeaux route for AirBaltic; and Pakistan International Airlines to fly Karachi–Bangkok.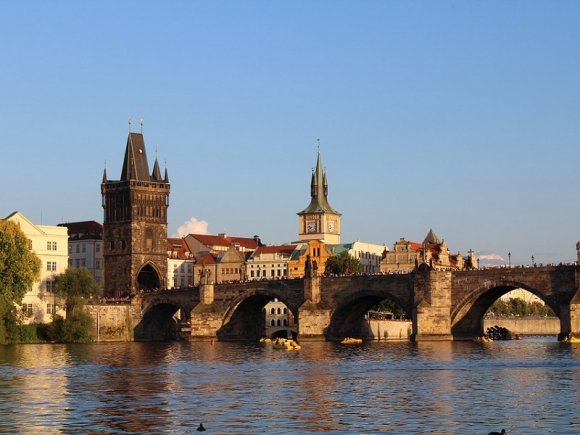 Nigel Mayes is the senior vice president, consulting & product development at ASM. Nigel has more than 15 years' experience in route development and is responsible for product development at ASM.
The sister company to Routes, ASM is the world's leading route development consultancy and has supported the creation of new air services since 1993.
---
Route 1: Philadelphia – Prague

Data
| | |
| --- | --- |
| Carrier | |
| Aircraft | Boeing 767-300 |
| Frequency | Daily |
| Start Date | 4 May 2018 |
| Distance | 6,726km |
| O&D Traffic Demand (2016) | 11,247 |
| Growth % YOY | 5.9% |
| Average Fare $ (one way) | $482 |
Insight
American Airlines has announced both Budapest and Prague in Eastern Europe as new destinations from Philadelphia for next summer. AA has also announced Zurich from Philadelphia and Venice from Chicago. The Prague service from Philadelphia is feeding American's sixth largest hub which it inherited from the US Airways merger, it is interesting the aircraft is a 767, as most of the transatlantic services are operated with A330s from Philadelphia, the US Airways transatlantic fleet.
Prague has three existing transatlantic services with Delta (New York), Air Canada (Toronto) and Air Transat (Montreal). The new American service that starts 4 May 2018 will target the outbound US market to Prague and predominantly the leisure market.
The US is one of Prague's largest trading partners after Germany and the investment community has been demanding more connectivity to the US. The local market between Prague and Philadelphia is relatively low at 11,247 two-way yearly passengers and makes Philadelphia only the 13 largest US market from Prague, so it will be interesting to see the level of stimulation on the local market. The top five largest markets after New York (served) are: Los Angeles (42,888), San Francisco (33,894), Miami (30,966), Chicago (30,222) and Washington (26, 530), all significant size connecting markets.
---
Route 2: Riga – Bordeaux

Data
| | |
| --- | --- |
| Carrier | |
| Aircraft | Boeing 737-500 |
| Frequency | Twice weekly |
| Start Date | 3 June 2018 |
| Distance | 2,183 |
| O&D Traffic Demand (2016) | 1,885 |
| Growth % YOY | 25% |
| Average Fare $ (one way) | $176 |
Insight
Air Baltic has just announced its summer 2018 new services, with five new points on its network map: Gdansk, Lisbon, Malaga, Split and Bordeaux. The carrier has been taking the new C-series into the fleet and is now using the 737s to develop some more leisure-orientated routes to provide outbound destinations to the population of Latvia. The twice weekly Bordeaux service is no exception, targeting the leisure market with a schedule that is early morning on Sunday 0720 – 1020 (RIX – BOD) returning 1100-1520 (BOD – RIX) and Thursday operation is 1500 -1730 (RIX – BOD) and returning 1810 - 2230 (BOD – RIX).
Bordeaux is starting to build its connections to Eastern Europe - the airport has attracted a Wizz Air service, also starting next summer on 25 March 2018 from Warsaw. According to FlightGlobal (July), Bordeaux currently only serves Bucharest (Blue Air) and Prague (Volotea) in Eastern Europe.
---
Route 3: Karachi – Bangkok (

preliminary schedule)

Data
Carrier
Aircraft
Airbus A320
Frequency
Three weekly (p

reliminary filing)

Start Date
7 September 2017
Distance
3,711km
O&D Traffic Demand (2016)

77,524

Growth % YOY
6.7%
Average Fare $ (one way)
$234
Insight
Pakistan International Airlines has filed a preliminary schedule to serve Bangkok three times weekly with a narrow body predominately targeting the outbound leisure market from Pakistan, together with some "trader" traffic. PIA has been shrinking its seat capacity for a number of years now and has a limited network eastbound, serving only Kuala Lumpur, Dhaka, Tokyo and Beijing. Thailand is entirely the domain of Thai Airways International which serves the three markets with an A330 Karachi (daily), Lahore (daily) and Islamabad (four weekly). With an O&D demand between Pakistan and Thailand of 207,487 two-way passengers, it is the largest country market that is not served by PIA.
The carrier looks set to start with Karachi, which is the carrier's largest base ahead of Islamabad and Lahore, with nearly 1.5 million seats (2017 compare to 1.2million for Islamabad and 900,000 for Lahore). The carrier has been building up the network in Karachi, with a number of new domestic services. Comparing the July 2017 scheduled to July 2015 in Sabre Market Intelligence there are a number of new routes including Salalah, Kadanwari, Sialkot, Sawan and Dadu.
Source: Sabre Market Intelligence
---
Downloads
Aviation reports and resources to help you to understand your markets, engage with your key business partners and create new routes.
The Power of Route Forecasting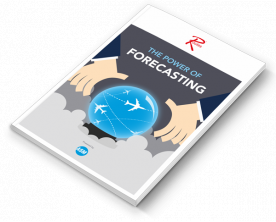 This new white paper examines how forecasting works and why it's important to both airports and airlines.
Indirect Traffic: The Key to New Routes?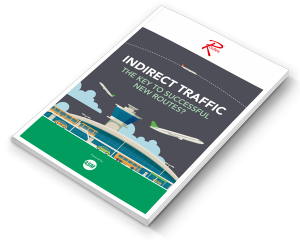 Indirect routes are often regarded as a pathway to successful new routes - but what are the facts behind the theory?
Fundamentals of Route Development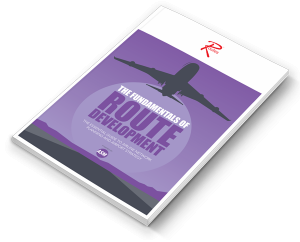 This guide explains the rules of route development and presentation advice when pitching to potential partners.
---