China's airlines stretch their wings
As the story of China's rapid growth in long-haul travel unfolds, independent aviation consultant Edmond Rose analyses the ongoing expansion.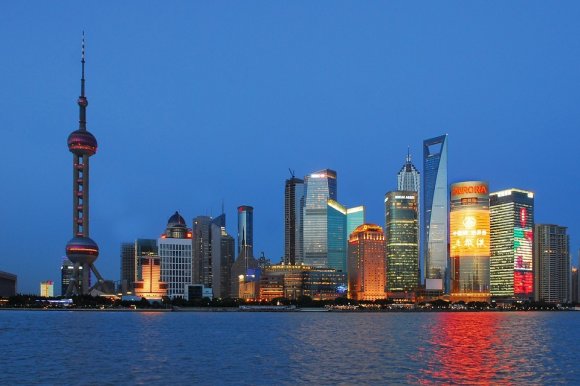 Edmond Rose, an independent aviation consultant and a speaker at World Routes 2017, looks at the rapid growth of China's long-haul air routes and outlines some key trends to watch.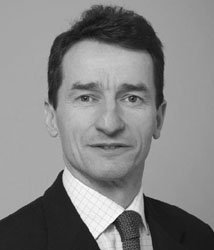 Airline network planners are always on the lookout for markets with high growth and the potential for profit.
So a long-haul market which has grown by almost 60 percent in two years would attract their close interest. Direct passenger traffic between mainland China and Australia has been on exactly that trajectory.
Australia isn't alone in seeing huge long-haul growth from China. Direct traffic between China and the US has doubled in the past four years. Between China and Europe there's greater variability - 12 percent growth between China and the UK in 2016, only 3 percent between China and France (the largest European market) and a fall in onboard traffic between China and Germany. However, China-Italy direct traffic boomed, up by 21 percent.
Future trends
As the story of China's explosion in long-haul travel unfolds, here are some trends to watch:
Onboard traffic is still heavily concentrated on the Chinese super-cities. Beijing, Guangzhou and Shanghai account for 96 percent of passengers flying direct to the US, and half of all passengers travel on the top eight routes
Chinese carriers are taking a growing share of the markets. In 2012, US carriers dominated routes to China with a 58 percent share of passengers. Just four years later, Chinese carriers had turned the tables and had a 59 percent share after growing their traffic at 29 percent CAGR
Foreign carriers find it hard to sustain routes to secondary cities. In the past year we've seen the ending of Lufthansa's route to Shenyang, United's to Hangzhou and BA's to Chengdu. The major airports remain much more attractive for them to serve
The huge long-haul growth is spurred by Chinese carriers striving to tap into outbound tourism demand, by their orders for widebody aircraft (with over 70 A350s, 777s and 787s still to be delivered) and by Chinese airports' financial support for long-haul links as they seek positions on the world map.
Cost competitiveness also plays a part in Chinese carrier expansion. Airlines like China Southern and Hainan Airlines have a 25-30 percent unit cost advantage over legacy carrier rivals from the US and Europe. This gives them the potential to make money in markets whose lower unit revenues deter foreign airlines.
Even so, China's smaller carriers face a tough job entering long-haul markets. Air service agreements and government policy largely confine them to secondary routes and they struggle to achieve workable load factors year-round. Three years after starting flights to Australia, Sichuan Airlines still achieved only a 74 percent load factor in the year to June. Tianjin Airlines' flights from Chongqing to London Gatwick had only a 63 percent load factor from March to May but then 90 percent in June – illustrating another problem, that of extreme seasonality.
By contrast, the larger airlines with their developed hubs and strong markets manage better – China Eastern, for example, achieved a 83 percent average load factor to Australia in the latest 12-month period while China Southern managed 88 percent on its US routes in 2016. Overall, China's big three (Air China, China Eastern and China Southern) are also growing unit revenue even as they continue to add significant capacity, supported by still-buoyant domestic markets.
The implications for non-Chinese carriers are clear. China's long-haul markets are burgeoning. But Chinese carriers with their lower costs are better placed to pick up the bulk of further growth, at least where they have bilateral rights available. And secondary city markets with uncertain yields and greater seasonality aren't for the faint-hearted.
For airports, there will continue to be opportunities to attract China's airlines into new long-haul routes, at least for operations in peak seasons. But with profitability likely to be thin, Chinese carriers will be looking for keen airport deals.
Edmond Rose has wide experience in aviation working for British Airways and Virgin Atlantic and as a consultant. He spent six years on Virgin Atlantic's leadership team directing fleet and network planning, partnerships, RM and pricing. As a consultant, Edmond has worked for airlines, airports and aerospace companies in Europe, Asia and the Americas on projects such as network strategy, low cost carrier principles, joint venture planning and airport air service development. At World Routes 2017 he is participating in the Spotlight on Asia session.
---