Iberia eyes the world
The Spanish carrrier wants to be an airline with more stamps in its passport, including Africa and Asia, says chief executive Luis Gallego.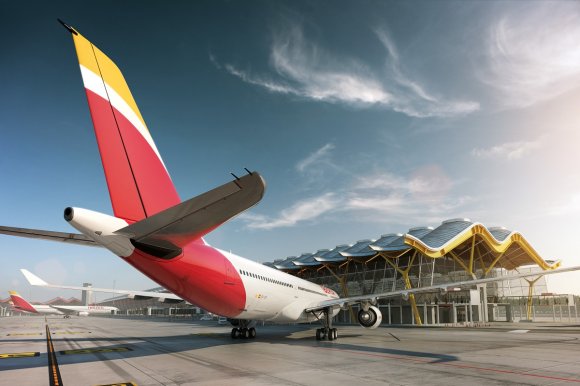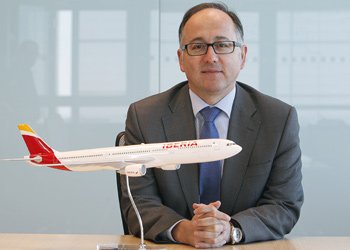 "Of all the books in the world, the best stories are found between the pages of a passport." This quote might come from an unknown source, but sums up the market Spanish carrier Iberia is trying to tap.
"We want to be a more global company," Iberia chief executive Luis Gallego says. For a start, the airline is further spreading its wings in Latin America, stepping up its frequencies to Lima in Peru, adding 10.7 percent capacity to Mexico, 16 percent to Argentina and 30 percent to Puerto Rico. This strategy will undoubtedly be boosted by a pending joint venture between LATAM Airlines Group and Iberia's parent company, International Airlines Group (IAG).
ATAM Group includes Brazil's TAM and Chile's LAN Airlines, which sit alongside IAG carriers British Airways (BA) and Iberia in the oneworld alliance. If the agreement is approved – some regulatory clearances are still pending – the airlines plan to deepen their codeshare and commercial cooperation on flights between, and within, Europe and South America.
However, Gallego adds: "We still don't know when we will get the approval." Looking even further ahead, Gallego wants to develop on two other continents, including more growth in Africa after resuming flights to South Africa last year.
"Africa is doing well, so we are looking at how we can develop there. We believe we are in the right position to do that," he says. "Asia is also a good development market for Iberia. We could offer connections between Latin America and Asia, using Madrid as a transfer hub."
This all feeds into Iberia's plan to add an average of 4 percent capacity each year between now and 2021. "We needed to reduce our capacity growth, compared with the previous plan, because of the market situation we've been facing," Gallego adds. He explains that the Spanish economy is generally recovering and several sources show that the country is approaching pre-crisis levels. However, competition is fierce, with low-cost carriers now carrying 53 percent of all tourist arrivals into Spain.
"We have strong competition with low-cost carriers, although we do very well with the cost structure of [short-haul airline] Iberia Express," Gallego says. He adds that Iberia Express is doing well and there are no plans to change the model. Likewise, Iberia's franchise agreement with regional airline Air Nostrum is running along nicely. "We are happy. We have a long relationship; we've been working together for 20 years. Now they are flying fewer aircraft, but it is still the same quality."
Long-haul low-cost
Another area where competition is hotting up is in the long-haul, low-cost arena. IAG hopes to address this through its new Barcelona-based airline, LEVEL, which launched on 1 June 2017. "LEVEL is our response to what we are seeing in the market," Gallego says. "Several companies have started providing services, capturing part of the market. We consider that the [IAG] group has to be there and we [Iberia] wanted to help launch LEVEL in Barcelona."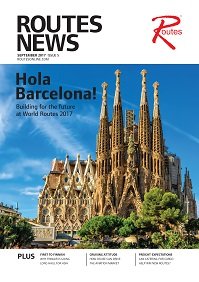 ---
This article first appeared in Routes News edition 5 2017
---
The new brand has two Airbus A330-200s in a two-class configuration serving Buenos Aires in Argentina, the Dominican Republic's Punta Cana, Los Angeles and San Francisco Oakland. Around the time of the launch, IAG said it planned to increase LEVEL's fleet to four or five aircraft. This was cemented in July, when IAG announced it was firming three A330-200s options for LEVEL, with entry into service scheduled for summer 2018.
"We know LEVEL is going to develop in Spain, from Barcelona, and across Europe," Gallego says. IAG CEO Willie Walsh has previously indicated that Paris and Rome are among the other European bases being considered. At the moment LEVEL is only a brand; the aircraft are flying on Iberia's air operator's certificate (AOC), manned by Iberia pilots and cabin crew. The Spanish carrier is also providing handling and maintenance for its younger sibling.
Gallego says: "The idea for LEVEL is to have a company. Now it is only a brand. The operators of the group will be able to provide services to LEVEL, if we can reach costs that are competitive with other long-haul low-cost operators. Our idea is to be a provider [to LEVEL], for its Barcelona operation in Spain and as it develops in Europe.
"It is still a decision at group level, whether to launch a new company – the final model has not been defined. For the time being, it is operating on Iberia's AOC. Maybe, in the future, it will use another AOC, or continue with ours." But is LEVEL, itself, a threat? No, replies Gallego.
"Long-haul, low-cost competition is there in any case, in Barcelona, and we are not there [as Iberia long-haul]. In the analysis that we've done, we consider this to be a different model, which doesn't affect the Madrid [Iberia] hub. When you see the customer profile, it's different to traditional Iberia. What we want to do [with LEVEL] is different; we want to stimulate the market. We are trying to maintain the Madrid [long-haul] hub; that is what we are working to preserve at Iberia.
"There used to be a view that passengers who flew with short-haul, low-cost carriers were different to those flying short-haul with network airlines, but these two profiles have steadily merged to the point of fierce rivalry.
"In one and a half months, we haven't seen any cannibalisation of our operations from Madrid. I think the cost structure and fare level is stimulating the market and capturing people we weren't going to capture. If we don't do it, someone else will," Gallego says.
Madrid development
Iberia's continued development at Madrid is largely dependent on safeguarding feed and maintaining good relations with its hub airport operator, among others. Gallego adds: "We need to live together and have a good relationship with the airports. It's true, we will always have some differences, but ultimately we want to develop Madrid and we want our hub to become more relevant in Europe. We have the same aims.
"We need to work together for the customers and become more customer-orientated. We need to reduce our airport costs because, at the end of the day, that's the way to stimulate demand." Despite the market pressures, Gallego believes the planned 4 percent annual available seat kilometre (ASK) growth is realistic and achievable. Iberia's fleet will flex with this growth. The Spanish carrier is on track to take 20 Airbus A320neos, 18 A330-200/300s and will receive the first of 16 Airbus A350s in 2018, as a replacement for its 17 Airbus A340-600s.
"We have a number [of aircraft] we are thinking about, according to our growth plan, but if we see opportunities we have more options within the group to grow. In this industry, we have cycles, so we also have the flexibility to reduce [our fleet] if necessary."
Gallego declines to comment on exactly how many aircraft are envisaged in the plan. "We're aiming for 4 percent ASK growth each year. That doesn't translate into a number of aircraft. We don't plan in terms of aircraft, we plan in ASKs," he says.
Iberia wants to be an airline with more stamps in its passport, making more interesting reading for its passengers, but the price of these stamps is being able to offer a competitive cost base. That is a story which Gallego is still working on. "When you are 90 years old, your cost structures are not as efficient as a new company that has been designed to be flexible and compete with low-cost carriers. We need to develop both businesses [Iberia and LEVEL] and find the right balance for the group," Gallego says.
---