Quebec to host Routes Americas aviation forum in 2019
The first Canadian Routes Americas will take place in 2019 following a successful bid from Quebec City Jean Lesage International Airport.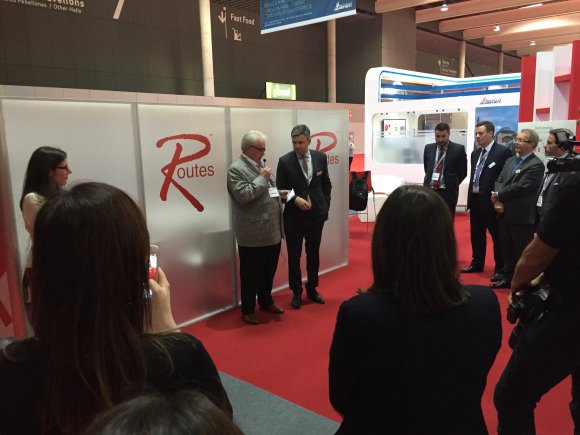 The first Canadian Routes Americas will take place in 2019 following a successful bid from Quebec City Jean Lesage International Airport.
Routes Americas brings together airports, airlines, tourism authorities and governments to plan future air services. It moves to a new city every year to highlight different markets to the aviation industry's decision makers.
Quebec's successful bid was announced during World Routes 2017.
Steven Small, brand director of Routes said: "Quebec is a fascinating, historic city with a dynamic economy and exciting aviation opportunities supported by the growth plans of YQB. It is an ideal location for the first Canadian Routes Americas and we look forward to working with the highly professional team in Quebec."
Founded in 1608 as part of the French colonial empire, Quebec is a port city with a unique blend of European and North American culture. Old Quebec is the only walled city in North America and a UNESCO World Heritage Site - its 400-year-old stone buildings and winding streets are remarkably well preserved.
The Quebec City metropolitan area has undergone exceptional economic growth in the last 25 years, reaching a total GDP of CAN$34.6bn in 2016. It is the only Canadian region to experience such sustained growth, thanks to a highly diversified economy and booming service sector.
Routes Americas 2019 will be held during the largest winter festival in the world, Carnaval de Québec. An ice palace, ice sculptures, night parades and a canoe race are features of the celebration that has run every year since 1955. Winter in Quebec is also the time to see the Hôtel de Glace, North America's only ice hotel which has been visited by over one million people since it opened in 2001.
AQi, the managing organisation of Quebec City Jean Lesage International Airport (YQB), will host Routes Americas 2019. A major CAN$277m expansion programme is currently transforming the airport and AQi is seeking new route opportunities.
President and CEO of AQi, Gaëtan Gagné said: "This is one of the aviation industry's biggest and most prestigious events. Hosting it will certainly help Quebec City Jean Lesage International Airport to position its air services, and to improve the visibility and profile of the destination within North America.
"It's a unique opportunity to take a group of influential players from the global aviation industry and show them everything the Quebec City region has to offer. Routes Americas 2019 will position YQB as a world‑class airport capable of rivalling the best in the industry."
Routes Americas 2017 in Las Vegas was attended by 830 delegates from 100 airlines, 260 airports and 40 tourism authorities, and Quebec can expect a similar gathering in 2019.