Walsh confirms Air Berlin bid
IAG chief executive Willie Walsh has confirmed that the group has made an offer for parts of troubled Air Berlin, but he expects Lufthansa to win the race for the carrier.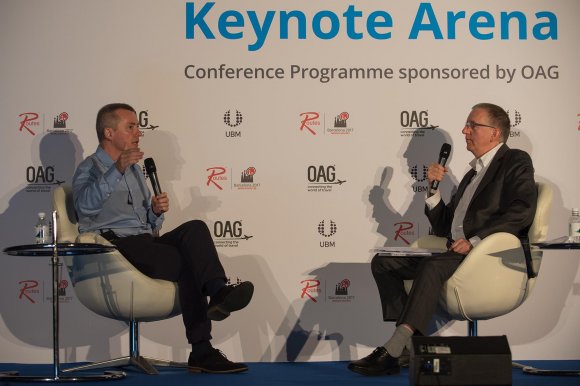 Willie Walsh, chief executive of British Airways owner International Airlines Group (IAG), has confirmed the group has participated in the bidding process for parts of insolvent German airline Air Berlin.
However, he told delegates at World Routes 2017 in Barcelona that he does not expect that the offer will be successful.
"We put in a binding bid for part of AirBerlin, but I don't think it comes as any surprise that Lufthansa is going to get it," he said.
"From every angle, it looks like it was designed to facilitate Lufthansa but we'll wait and see. We haven't heard anything official yet."
Air Berlin is Germany's second-biggest airline after Lufthansa. The carrier in August filed for bankruptcy protection at the local court of Berlin-Charlottenburg after shareholder, Abu Dhabi-based Etihad, confirmed that it would no longer continue to fund the airline.
Walsh said he was unclear with the situation at troubled Italian airline Alitalia.
"We did participate in the process at the beginning but we quickly withdrew," he said. "What we're doing in Italy is growing organically. Vueling has put more capacity there and has a very strong presence.
"The commercial team has been looking at ways to expand to and from Italy, rather than the domestic market. The longer the uncertainty continues for Alitalia, the more opportunities there will be for airlines."