Airbus takes majority stake in Bombardier C Series project
Airbus and Bombardier team up on C Series project to tackle looming threats over US import tariffs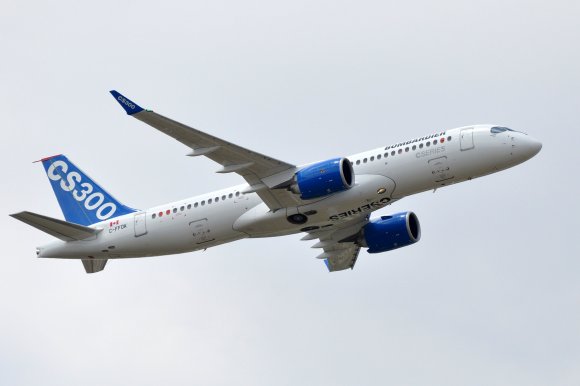 Airbus has taken a 50.01 percent interest in the C Series Aircraft Limited Partnership, the entity which manufactures and sells the single-aisle Bombardier aircraft.
The manufacturing giant will now partner with Bombardier on the project in a move described as "win-win", which could be a vital boost following Boeing's strong recent legal opposition.
Airbus' extensive supply chain is expected to offer cost savings for the aircraft production, while the 100-150 seat aircraft will complement its own 150-seat plus jets.
"This is a win-win for everybody! The C Series, with its state-of-the-art design and great economics, is a great fit with our existing single-aisle aircraft family and rapidly extends our product offering into a fast growing market sector," said Airbus chief executive Tom Enders.
"I have no doubt that our partnership with Bombardier will boost sales and the value of this programme tremendously."
"Not only will this partnership secure the C Series and its industrial operations in Canada, the UK and China, but we also bring new jobs to the US. Airbus will benefit from strengthening its product portfolio in the high-volume single-aisle market, offering superior value to our airline customers worldwide."
The future of the C Series project had been thrown into doubt following legal action by Boeing over aid received from the UK and Canadian governments, which resulted in a 300 percent import levy imposed by the US government.
Most notably, the tariff has raised questions over Delta's £4.2bn order for up to 125 of the jets, which could now prove prohibitively expensive despite few viable alternatives in the 100-150 seat segment.
When the tariff was announced following Boeings legal action Bombardier denounced it as "hypocrisy".
"Delta ordered the C Series because Boeing stopped making an aircraft of the size Delta needed years ago," Bombardier said. "It is pure hypocrisy for Boeing to say that the C Series launch pricing is a 'violation of global trade law' when Boeing does the same for its new aircraft."