Nigel Mayes is the senior vice president, consulting & product development at ASM. Nigel has more than 15 years' experience in route development and is responsible for product development at ASM.
The sister company to Routes, ASM is the world's leading route development consultancy and has supported the creation of new air services since 1993.
---
Route 1: Athens – Bucharest

Data
| | |
| --- | --- |
| Carrier | |
| Aircraft | TBC |
| Frequency | Daily |
| Start Date | 25 March 2018 |
| Distance | 763 |
| O&D Traffic Demand (2016) | 177,117 |
| Growth % YOY | 58.08% |
| Average Fare $ (one way) | $74.89 |
Insight
Wizz has announced eight new routes from the Greek capital and is the 144th destination for the airline.
It comes hot on the heals of Ryanair's announcement of an increase in services from Athens to Billund, Gdansk, Karlsruhe Baden Baden, Lappeenranta, Lodz, Mmmingen, Rzeszow and Vilnius (now to be served by Wizz).
The eight new destinations from Wizz Air are Bucharest, Budapest, Chisinau, Cluj, Katowice, Kutaisi, Sofia and Vilnius, of these routes only three do not have an existing service Cluj, Kutaisi and Vilnius and of the other five Ryanair serve four of these markets: Bucharest, Sofia, Budapest and Katowice.
Three of the four markets have large O&Ds from Athens, namely Bucharest with 180,000 Sofia 116,000 and Budapest 111,000. Bucharest and Budapest both have three carriers already serving the route, while Budapest has two carriers already serving the market. That's a lot of competition!
---
Route 2: Madrid – San Francisco

Data
| | |
| --- | --- |
| Carrier | |
| Aircraft | Airbus A330-200 |
| Frequency | Three times per week |
| Start Date | 25 April 2018 |
| Distance | 9,355 km |
| O&D Traffic Demand (2016) | 63,103 |
| Growth % YOY | -5.25% |
| Average Fare $ (one way) | $787.43 |
Insight
Iberia is launching its seventh destination in the USA starting San Francisco thrice weekly from Madrid with an A330-200.
The service is seasonal and the schedule is thrice-weekly, so the majority of the traffic will be leisure traffic. On the existing Madrid – Los Angeles service the traffic is surprisingly 60 percent point of sale out of the USA and 34 percent out of Spain. The rest is out of region, although San Francisco is likely to drive more traffic out of Spain, so the split may be more 60/40 outbound Spain.
Interestingly Level (which uses the IB code) serves Oakland out of Barcelona, not San Francisco which is 20 miles from downtown San Francisco, a competitive reaction to Norwegian serving BCN – OAK.
---


Data
| | |
| --- | --- |
| Carrier | |
| Aircraft | Arbus A320 |
| Frequency | Twice daily |
| Start Date | 29 October 2017 |
| Distance | 987 km |
| O&D Traffic Demand (2016) | 1,378,257 |
| Growth % YOY | 13.47% |
| Average Fare $ (one way) | $156 |
Insight
After six years of trying, AirAsia finally launches its Japan subsidiary and domestic Japanese services.
The airline is basing two A320s in Chubu Centrair International Airport, Nagoya, a market that is dominated by ANA with 30 percent of seats, JAL (14 percent) and Jetstar (6 percent). Chubu Centrair has a total throughput of 10 million passengers.
The launch route is Nagoya - Sapporo, which is the largest origin and destination (O&D) market out of Nagoya, with 1.6 million passengers and is already served by five carriers: ANA, JAL, Air Do, Skmark and Jetstar Japan.
Sapporo provides AirAsia with a good first route to start in the winter season with a good mix of business and leisure traffic that is year-round. The New Chitose Airport, near Saporro is the a gateway to some of the best ski resorts in Japan.
Source: Sabre Market Intelligence
---
Downloads
Aviation reports and resources to help you to understand your markets, engage with your key business partners and create new routes.
The Power of Route Forecasting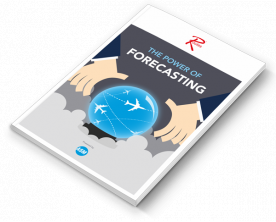 This new white paper examines how forecasting works and why it's important to both airports and airlines.
Indirect Traffic: The Key to New Routes?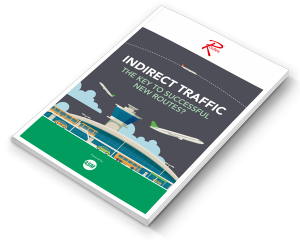 Indirect routes are often regarded as a pathway to successful new routes - but what are the facts behind the theory?
Fundamentals of Route Development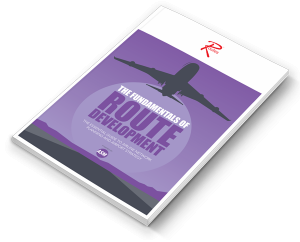 This guide explains the rules of route development and presentation advice when pitching to potential partners.
---