Airbus A380: a decade of commercial flight
The world's biggest passenger plane completed its first commercial flight a decade ago this week. Routesonline looks back at the history of the double-decker A380 and questions what the future holds for the superjumbo.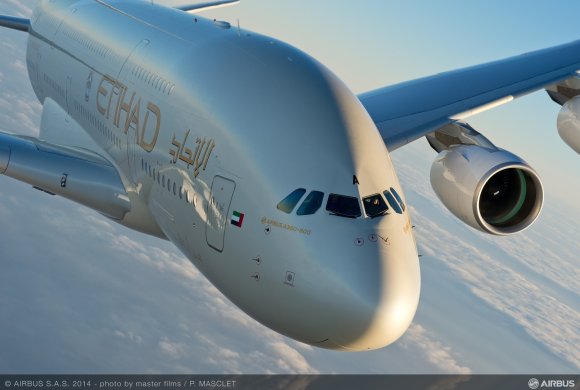 On 25 October 2007, Singapore Airlines flight SQ380 touched down on time at Sydney Kingsford Smith Airport after a seven-hour journey from Singapore.
It was a damp afternoon in the Australian city, but that failed to deter hundreds of airport staff and aviation enthusiasts from lining the fences of the airport to witness history being made. For this was no ordinary flight – it marked the inaugural Airbus A380 commercial service.
Passengers on board ranged from a ten-month old boy to a 91-year-old Singaporean man, with tickets for the maiden flight costing between $560 and $100,380 after being sold through an online auction that raised more than $1.2m for charity.
Those lucky enough to have a first-class seat enjoyed the luxury of double beds and 23-inch television screen, while spectators on the ground marvelled at the sheer size of the 72.7-metre long aircraft with its 79.8-metre wingspan.
The successful first commercial flight of the double-decker plane, a milestone in civil aviation, remains one of the high points in the life of the A380 after a series of production delays and a massive overspend by European manufacturer Airbus that led to about 10,000 job losses.
Airbus officially launched the design and development programme for the marquee aircraft, intended to provide competition to Boeing's dominance of the skies, 13 years earlier in June 1994 but it took until 2005 for the first flight to take place.
Initial production of the A380 was then hindered by delays attributed to the 530km of wiring in each aircraft, forcing deliveries to be postponed for two years.
In total, Airbus has spent about $25bn to develop the A380 and to date has secured 317 net orders from 18 customers, including one leasing company. A total of 216 have so far been delivered to 13 operators.
Emirates, the world's largest A380 operator, is set to receive its milestone 100th A380 on 3 November 2017 and president Sir Tim Clark remains one of the aircraft's biggest fans. The airline's inaugural A380 flight was in 2008 and since then it has carried more than 80 million passengers on its fleet of superjumbos.
"The A380 has been, and continues to be hugely popular among our customers, many of whom deliberately plan their travel so that they can fly on it," he says.
"Our frequent flyers will have noticed countless improvements on board over the years, ranging from minor updates such as the addition of in-seat USB and HDMI ports, to bigger cabin overhauls." Such overhauls have included relocating overhead luggage bins and introducing better inflight entertainment systems.
However, despite the popularity of the A380 from passengers, the future of the giant four-engine aircraft remains uncertain. Although Emirates is a strong proponent, rocky market conditions means it is unlikely to place further large orders anytime soon.
Speaking at World Routes 2017 in Barcelona, International Airlines Group chief executive Willie Walsh admitted that British Airways was not in the market for any new A380s, while last December Iran Air downsized a $25bn order for 118 Airbus jets to 100 – none of which are now A380s.
---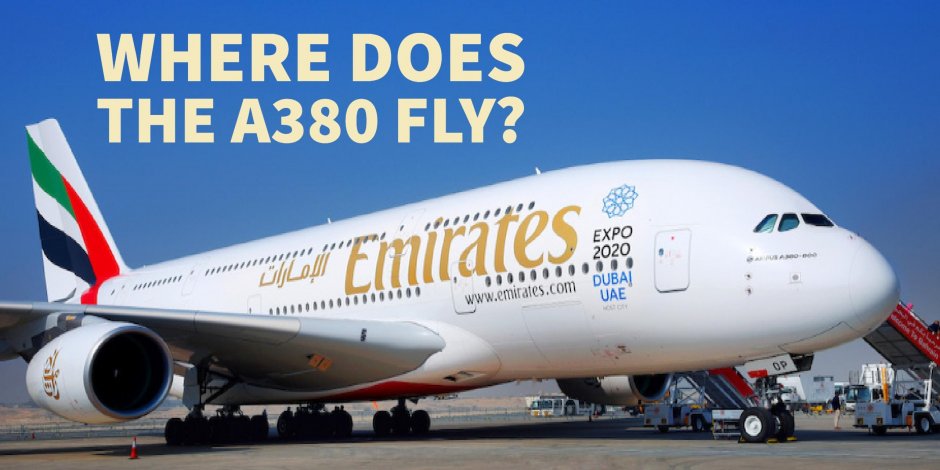 READ MORE: Where does the Airbus A380 fly? Q3 2017 network update
---
In August this year it also emerged that 9V-SKA – the first A380 to enter commercial service – was being returned by Singapore Airlines to lessor Dr Peters Group. The same carrier this week confirmed it has picked Boeing over Airbus for the next stage of its fleet renewal after signing a firm order for 20 777-9s and 19 787-10s.
In fact Airbus has not won a new A380 order from any airline for more than two years and does not expect any for the rest of this year. In July, the manufacturer revealed that production would fall from 15 this year to 12 in 2018 and just eight in 2019.
Airbus maintains that the A380 is an essential part of the solution to sustainable growth, saying it can alleviate traffic congestion at busy airports by transporting more passengers with fewer flights, more efficiently and at much lower cost.
In a bid to resuscitate sales, it recently unveiled plans to upgrade the A380, claiming the A380plus version can cut costs for airlines by 13 per cent per seat. Among the key features us a new cabin layout that has capacity for an additional 80 seats, meaning the average seat count would move from 497 to 575 in four classes.
However, only time will tell if the move will help to secure the future of the much-loved A380.
A380 key facts:
More than 120 A380 routes are operated by 13 airlines to 60 destinations
240 airports can accommodate the A380 around the world
Since its entry into service, the A380 has carried some 180 million passengers
The A380 fleet makes over 300 flights per day
An A380 takes-off or lands every two minutes