737 Max fuels record Boeing deliveries
Boeing made more than 200 aircraft deliveries during the third quarter - a record for the US plane maker.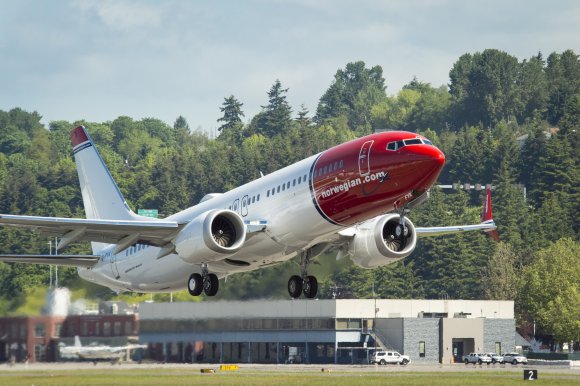 Aerospace giant Boeing delivered a record number of aircraft during the third quarter of the year, boosted by the introduction of the 737 Max.
The US manufacturer delivered 202 aircraft in the three months to 30 September 2017, up by 14 compared with the same period a year ago.
A total of 24 737 MAX 8s were among the deliveries, with the likes of Lion Air, Norwegian and Southwest Airlines among the airlines to have already added the aircraft to their fleet.
Boeing said the production rate of the 737 programme has now increased to 47 per month, while the 787 production rate will rise to 14 per month in 2019. It added that development on 777X is on track as production began on the first complete wing for structural test.
Chairman Dennis Muilenburg said: "We remain focused on accelerating productivity, quality and safety improvements across the company, executing our future development programmes and capturing new business."
During the third quarter, Boeing Commercial Airplanes reported a dip in revenues to $15bn, compared with $15.2bn a year ago. However, earnings from operations rose from $1.29bn to $1.48bn over the same periods.
The division booked 117 net orders during the third quarter and its backlog remains robust with nearly 5,700 airplanes valued at $412bn.
The wider group's results beat analysts' expectations during the quarter, with revenues rising 2 percent to $24.3bn.