Route rundown: TBS-SXF, PEK-CPH, ESB-CDG
This week: Georgian Airways plans seven new European routes, including Berlin, while Turkish Airlines is to resume Ankara–Paris CDG after a seven-year absence.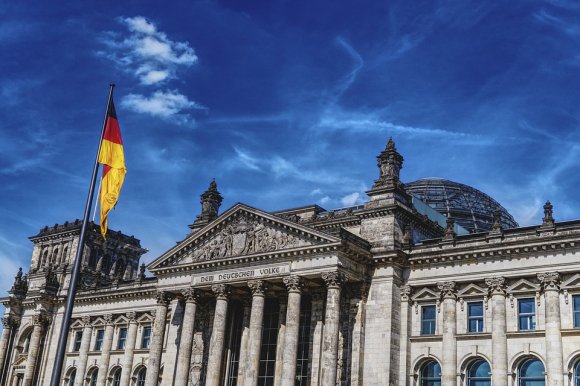 Nigel Mayes is the senior vice president, consulting & product development at ASM. Nigel has more than 15 years' experience in route development and is responsible for product development at ASM.
The sister company to Routes, ASM is the world's leading route development consultancy and has supported the creation of new air services since 1993.
---
Route 1: Tbilisi – Berlin Schoenefeld

Data
| | |
| --- | --- |
| Carrier | |
| Aircraft | Embraer E190 |
| Frequency | Three weekly |
| Start Date | 26 March 2018 |
| Distance | 2,650km |
| O&D Traffic Demand (2016) | 4,226 |
| Growth % YOY | -4.9% |
| Average Fare $ (one way) | $113 |
Insight
Georgian Airways has announced seven new routes for next summer: Barcelona, Berlin, Bologna, Bratislava, Brussels, Dusseldorf and Paris. Interestingly five of these seven markets are in the top ten indirect flows from Tbilisi that don't have a direct service already. Only Bologna and Bratislava are outside the top ten and much further down the list.
Georgian Airways obviously decided not to choose Rome, Frankfurt, Milan, Madrid and Stockholm, which are the other five markets in the top ten. Most of the services are operated with low frequency and will be targeting ethnic flow visiting friends and relatives as well as outbound leisure trips to Paris and Barcelona.
However, Georgian Airways will also be targeting the inbound leisure market into Tbilisi which is an attractive and yet largely unexplored city by the European market. The carrier only has 17 percent of seat capacity in Tbilisi, with Turkish Airlines being the second largest carrier with 14 percent of the seats, the only other major European carrier with a presence are Lufthansa and LOT.
Berlin is the only market of the seven new city pairs which is served out of Kutaisi which is the new airport in Georgia and a Wizz Air base, the carrier has nearly 90 percent of the capacity in Kutaisi and serves Berlin twice weekly. Although Kutaisi is 232km away from Tbilisi and a three hour drive, Georgian Airways will be trying to position itself away from Wizz Air service as the E190 will be unable to compete with the Wizz Air seat cost. So the truly price conscious VFR market may still make the long journey to Kutaisi to get to Berlin.
---
Route 2: Beijing – Copenhagen

Data
| | |
| --- | --- |
| Carrier | |
| Aircraft | TBC |
| Frequency | Three weekly |
| Start Date | 27 March 2018 |
| Distance | 7,212km |
| O&D Traffic Demand (2016) | 80,793 |
| Growth % YOY | -3.8% |
| Average Fare $ (one way) | $448 |
Insight
Beijing Capital Airlines, part of the Hainan Group, has announced two Scandinavian services to Copenhagen and Helsinki, both three weekly. The Copenhagen service will compete with the existing SAS service which is daily and, although the frequency suggests it may not damage the SAS market, it is interesting that according to Sabre data 55 percent of existing traffic on the SAS service originates in China. This will be testament to its Star Alliance partner Air China. SAS captures traffic from the rest of Scandinavia (Sweden 8 percent) as well as the US which accounts for 10 percent.
Beijing Capital will be focusing on targeting this strong inbound market from China, using its relationships with the large tour operators like Caissa Travel, a subordinate of the HNA Group. Beijing Capital is launching for the summer season and will no doubt see passenger numbers peak in July and August when the Chinese break for their summer holidays and will enjoy the better weather in Europe. The Chinese tour operators often find it difficult to sell European holidays during the rainy months in the winter period.
Surprisingly Beijing Capital will be the only Chinese carrier to be serving Copenhagen, with SAS services into Shanghai as well as Beijing. Air China has decided to leave the market to its Star Alliance partner. However, Air China does serve Scandinavia with a daily service into Stockholm. SkyTeam carriers China Eastern and China Southern have decided against serving the Star Alliance hub.
---
Route 3:

Ankara – Paris


Data
| | |
| --- | --- |
| Carrier | |
| Aircraft | Boeing 737-800 |
| Frequency | Twice weekly |
| Start Date | 31 October 2017 |
| Distance | 2,588km |
| O&D Traffic Demand (2016) | 25,302 |
| Growth % YOY | -19.3% |
| Average Fare $ (one way) | $161 |
Insight
Turkish Airlines plans to resume Ankara – Paris CDG route, previously served between July and September 2010. The Star Alliance member's Boeing 737-800 aircraft will serve this route twice a week, starting 31 October 2017.
Source: Sabre Market Intelligence
---
---