China to dominate world aviation market from 2022
China will displace the US as the world's largest aviation market in 2022, while the country's seat capacity this year is set to top 800 million for the first time.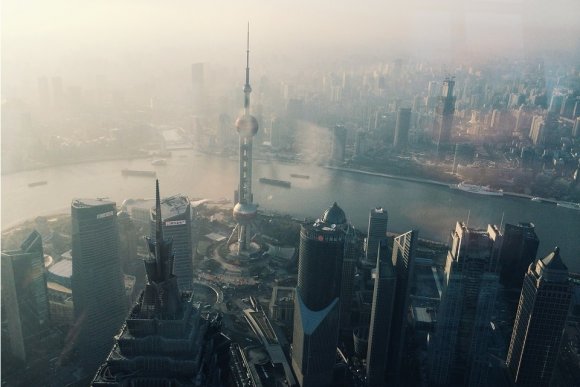 The point at which China will displace the US as the world's largest aviation market has moved two years closer, new research by the International Air Transport Association (IATA) has found.
A study published by the organisation said China will overtake the US during 2022 through a combination of slightly faster Chinese growth and slightly reduced growth in the US. It previously estimated the point would occur around 2024.
China's growth over the past decade has been phenomenal, with the market's capacity on course to top 800 million this year. According to figures from OAG, the total number of available seats has increased from 320 million in 2008 and will hit 802 million in 2017.
The expansion of its domestic market has been a key driver, with capacity set to rise to 629.2 million this year compared with 242 million a decade ago. International seat capacity, meanwhile, has risen from 78 million to 172.8 million over the same periods.
Asia-Pacific growth
IATA expects 7.8 billion passengers to travel in 2036, a near doubling of the four billion air travellers expected to fly this year. The biggest driver of demand will be the Asia-Pacific region, which will be the source of more than half the new passengers over the next two decades.
Over the next 20 years the UK will fall to fifth place, surpassed by India in 2025, and Indonesia in 2030. Thailand and Turkey will enter the top ten largest markets, while France and Italy will fall in the rankings to 11th and 12th respectively.
The five fastest-growing markets in terms of annual additional passengers in 2036 compared to 2016 will be:
China (921 million new passengers for a total of 1.5 billion)
US (401 million new passengers for a total of 1.1 billion)
India (337 million new passengers for a total of 478 million)
Indonesia (235 million new passengers for a total of 355 million)
Turkey (119 million new passengers for a total of 196 million)
IATA's research found that routes to, from and within Asia-Pacific will increase passengers by an extra 2.1 billion annually by 2036, for an overall market size of 3.5 billion. Its annual average growth rate of 4.6 percent will be the third-highest, behind Africa and the Middle East.
Infrastructure challenges
However, the association has stressed that the Asia-Pacific region faces a difficult challenge in coping with growth in demand, with IATA's director general and chief executive Alexandre de Juniac warning of a "major infrastructure crisis".
"In many ways the Asia-Pacific region is ahead of the game with major hubs having robust expansion plans. But there are challenges. Bangkok, Manila and Jakarta are among airports that need major upgrades," he said.
"Chinese air traffic management struggles to cope with growth. And high costs at India's privatised airports are burdening the industry. The challenge for governments is to ensure sufficient capacity that is affordable and in line with airlines' operational requirements."
De Juniac also cautioned against privatisation as a solution to fund infrastructure investments. He said: "We have no issue with injecting private sector mentality into the operation of any airport. But our conclusion from three decades of largely disappointing experiences with airport privatisation tells us airports perform better in public hands.
"The primary focus of airports should be to support local and national prosperity as an economic catalyst. But in private hands, shareholder returns take top priority, leading to costs increases. And economic regulation has yet to produce any long-term success stories in balancing national and private interests."