Route rundown: ZRH-KBP, KCH-SZX, MEX-LAS
This week: Swiss resumes service to Ukraine and AirAsia plans to add a new route to China from Kuching.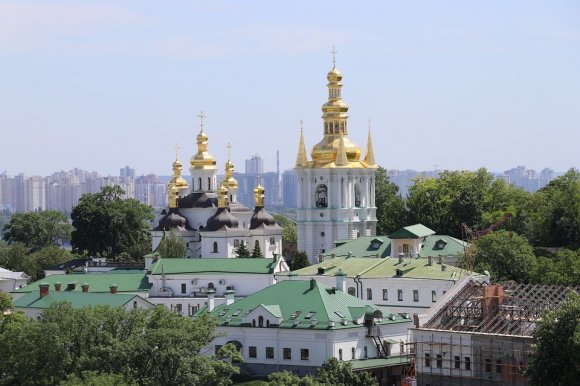 Nigel Mayes is the senior vice president, consulting & product development at ASM. Nigel has more than 15 years' experience in route development and is responsible for product development at ASM.
The sister company to Routes, ASM is the world's leading route development consultancy and has supported the creation of new air services since 1993.
---
Route 1: Zurich – Kiev Borispil

Data
| | |
| --- | --- |
| Carrier | |
| Aircraft | Airbus A320 |
| Frequency | Four weekly |
| Start Date | 26 March 2018 |
| Distance | 1,651km |
| O&D Traffic Demand (2016) | 36,600 |
| Growth % YOY | 18.7% |
| Average Fare $ (one way) | $194 |
Insight
Swiss International Air Lines is returning to Kiev Boryspil Airport, offering a four-times weekly flight from 26 March 2018. Swiss last operated the route between October 2012 and September 2014 and carried more than 56,000 two-way passengers, with about 75 percent of the traffic connecting through Zurich and 25 percent local traffic, according to Sabre Market Intelligence. The service will compete with Ukraine International, which offers a daily service with a mix of aircraft using both an Embraer 190 and a Boeing 737.
Although Swiss is not competing on frequency, the carrier will be trying to capture some of the valuable connecting flows from Kiev, as currently 31 percent of all passengers are travelling indirect. The largest indirect markets not served are: Moscow, St Petersburg, Lisbon, Toronto and Miami, but six of the top ten are in North America and all of the top ten are served by Swiss.
Kiev currently only has only one transatlantic service with Ukraine International to New York, but the city is well connected through all the major hubs with BA, Lufthansa, KLM, Austrian, CSA and LOT. The absent hub carriers are Brussels Airlines, Iberia, SAS and Alitalia. Swiss will be feeling confident it can return to Kiev with the economy returning to growth after the recent conflict and the outbound market recovering, however, there is still some uncertainty particularly with consumers still finding credit difficult to obtain, so it will be interesting to watch how quickly the market grows.
---
Route 2: Kuching – Shenzhen

Data
| | |
| --- | --- |
| Carrier | |
| Aircraft | Airbus A320 |
| Frequency | TBC |
| Start Date | 26 December 2017 |
| Distance | 2,402km |
| O&D Traffic Demand (2016) | 1,536 |
| Growth % YOY | -52% |
| Average Fare $ (one way) | $192.91 |
Insight
AirAsia is to launch flights between Shenzhen and Kuching in East Malaysia from late December, becoming the carrier's only Chinese service. East Malaysia is a popular destination for the source markets of north Asia, such as South Korea, Japan and China. More specifically, Kuching is viewed as a cultural destination offering both a Malaysia cultural experience and rainforest tours, as well as beaches.
Kuching is a base for AirAsia, but the carrier currently focuses predominately on domestic flights and a few international points such as Singapore and Pontianak. The airline only serves Shenzhen from three other bases: Kuala Lumpur, Langkawi and Kota Kinabalu, so Kuching is a logical next point as it develops its leisure services out of Shenzhen.
Kuching is a relatively small city with a population of 325,000. There is no other carrier serving Shenzhen to Kuching and the existing O&D levels are low, so AirAsia will be seeking to create a leisure market out of Shenzhen to Kuching and attempting to capturing traffic from the wider Pearl River Delta region.
Malaysia Airlines does offer a weekly Hong Kong service from Kuching, but there is no service out of Guangzhou.
---
Route 3: Mexico City – Las Vegas


Data
| | |
| --- | --- |
| Carrier | |
| Aircraft | Airbus A320 |
| Frequency | Daily |
| Start Date | 16 December 2017 |
| Distance | 2,444km |
| O&D Traffic Demand (2016) | 281,851 |
| Growth % YOY | -5.2% |
| Average Fare $ (one way) | $135.78 |
Insight
Mexican carrier Viva Aerobus is to serve Mexico to Las Vegas daily with an A320, starting on 16 December 2017. It is the only international service offered by Viva Aerobus from Mexico City, surprisingly the carrier only has three international routes. The Mexico – Las Vegas route already has an O&D market of more than 280,000 passengers and Viva Aerobus will be adding an additional 130,000 seats to a market with 235,000 seats, so a 55 percent increase. Las Vegas was the host destination for Routes Americas in 2017.
The route is currently served by three carriers, Aeromexico, Interjet and Volaris, each with 41 percent, 35 percent and 24 percent of the seat capacity respectively. Interestingly the market is completely served by Mexican carriers, which indicates that it is predominantly an outbound Mexican market. Sabre Market Intelligence Data shows that 63 percent of the traffic is point of sale in Mexico and 35 percent USA. Mexico is the second largest source market for Las Vegas with over 1.2 million visitors per year.
Source: Sabre Market Intelligence
---
---