Route Exchange airline opportunity: Athens-Chicago
Routesonline's profile of an unserved, underserved or upcoming route as featured on Route Exchange. This month we take a look at the case for Athens-Chicago.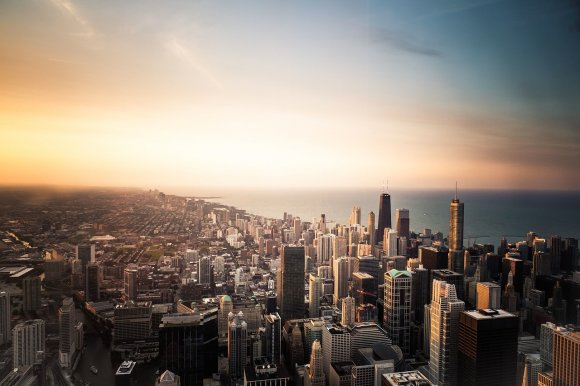 Routesonline profiles an unserved, underserved or upcoming route as featured on Route Exchange, our platform for route development professionals to connect and design the future of air services.
This month we take a look at the case for the unserved Athens-Chicago.
In March 2017, Emirates launched a new daily service from Dubai to Newark Liberty International Airport via Athens Airport, providing a year-round non-stop daily service between the US and Greece.
The service means Greece's capital city has four direct routes to the US – John F. Kennedy (Delta – seasonal), Newark (United – seasonal, Emirates – year-round) and Philadelphia (American Airlines – seasonal). However, it is a market that still appears underserved.
US potential
The volume of passengers travelling direct from Athens-US has increased from 128,000 in 2013 to an estimated 397,000 in 2017, with this year's figure a 37.2 percent rise on 2016.
Meanwhile, from January to December 2016, more than 620,000 passengers travelled indirectly from/to Athens to/from any US destination. Chicago and Boston had the highest volume of indirect traffic demand after New York (over 131.000 passengers during 2016). Aggregate growth between 2013-16 for Chicago was at +46.5 percent (with 65,000 passengers during 2016), while the routes of Washington, Los Angeles and San Francisco are completing the list of the top six routes of indirect traffic to US.
The year-round Emirates service, complemented with the US carrier's seasonal services, have resulted in more than 571,000 foreign residents arriving in Athens from the US in the first ten months of 2017, an 8 percent increase on the same period a year earlier.
Source: Athens Airport
Strong load factor
According to Athens Airport, its services to the US are among the best performing routes in terms of load factor.
During the third quarter of 2017, United's load factor was 96 percent and Delta's was 95.7 percent. In September, United also achieved one of the best performances on record from Athens at 98.1 percent.
However, lack of additional capacity in existing destinations and lack of new services to other destinations is therefore restricting the growth of the Athens-US market.
Why Chicago?
The US Census Bureau forecasted that in 2012 there were 1.3 million US inhabitants of Greek ancestry, while US Department of State has also suggested the figure could be as many as three million.
By combining the estimated Greek ancestry populations of Illinois (95,064) with Ohio (53,547), Michigan (44,214) and Indiana (32,319), the potential market of Greek Americans in the Chicago catchment area could exceed 225,000.
Athens' growth
Traffic has substantially recovered since the economic recession in Greece. In 2016, the airport exceeded 20 million passengers and traffic is up 8.8 percent in the first ten months of 2017 to 18.9 million and therefore estimated to exceed 21.5 million passengers by the end of the year
In summer 2017, ten new destinations and three new airlines were added in the Athens' network portfolio, while in total there was an increase of 290 additional weekly frequencies. The success is continuing during the winter 17/18 period, with an addition of 184 weekly frequencies and 12 new international routes.
Apart from Aegean's and Ryanair's 24 new routes for 2018, as well as Wizz's entry into the Athens market as of March 2018, in November Spanish carrier Volotea confirmed the launch of a new base at Athens, its 12th overall, and announced new routes to Verona and Heraklion. The airline will offer 320,000 seats during summer 2018, increasing its capacity by 160 percent.
-- VIEW ATHENS-CHICAGO AND MORE UNSERVED, UNDERSERVED AND UPCOMING AIRLINE ROUTES ON ROUTE EXCHANGE --
---