Upcoming air service development courses with ASM
ASM is hosting two industry-leading training courses in New York this spring: Negotiating Airline Incentives and Marketing to Airlines for Air Service Development.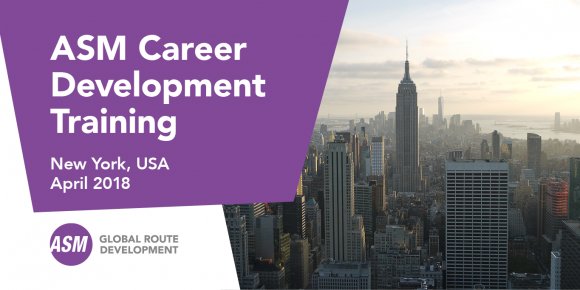 ASM's team of experienced former airline industry professionals will take you through a comprehensive training program, keeping up to date with industry changes whilst learning how to best comply with aviation regulations.
Negotiating Airline Incentives
Incentive packages are substantial investments made on behalf of airports, so it is critical to understand the benefits and risks before committing pen to paper. This course, taking place in New York on 10-11 April, will explore the legal context of negotiations and how to successfully engage with airlines. Course highlights include:
A review of US-based air service development incentive guidelines and techniques
Insight on innovative strategies for domestic and international air service development
Examples of local and state-sponsored support
FAA-derived legal guidance
Marketing to Airlines for Air Service Development
This course, taking place in New York on 12-13 April, offers practical, creative and thought-provoking insight into marketing to airlines, helping delegates to create distinctive marketing communications. Course highlights include:
Driving factors that affect airline decision makers
How airlines are influenced by airport marketing
Differentiation of your market and service offering
Understanding of digital and social media platforms
How to create cutting edge campaigns to stand out
The essence of an airport brand
Exclusive offer: Delegates attending both training courses will receive a 15% multi-course discount, using code MC15.
ASM have expanded their training portfolio for 2018, offering a range of solution-focussed air service development courses around the world, dedicated to supporting delegates achieve their individual and company development objectives. Further training include:
Air Service Development for Destinations & Tourism – Miami (May 1-2)
Fundamentals of Air Service Development – New York (May 15-16)
Data Analytics, Innovations in Leakage Studies and Route Forecasting – New York (May 17-18)
For full details of individual courses, download the 2018 training brochure or contact Dave Appleby.