Ryanair readies for Brexit with UK application
Irish carrier fears domestic UK routes could be under threat as Brexit process rumbles on.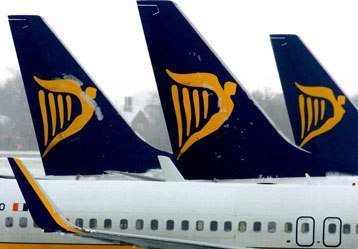 Ryanair has applied for a UK operating licence as it prepares for the country's potentially disruptive exit from the EU.
The Irish low-cost giant has filed for a licence under a new UK subsidiary to protect its domestic UK routes from a range of airports.
"This may be required for Ryanair's three UK domestic routes in the event of a hard Brexit in March 2019," said the carrier.
Ryanair is the latest LCC to take this action, following Wizz Air's application for a British AOC and operating licence, while conversely UK carrier easyJet set up an EU-based airline to continue intra-Europe flights.
Ryanair chief executive Michael O'Leary, who has previously referred to the Brexit process as "a shambles" has been consistently vocal in concerns that flights between the UK and Europe are at risk.
"In the worst-case scenario, there will be no flights in or out of the UK to Europe for a period, for all carriers," he said in 2017.