Five aviation predictions for 2018
From big mergers to the emergence of next-generation airlines, ASM's Nigel Mayes makes five predictions on what might shake the aviation world in 2018.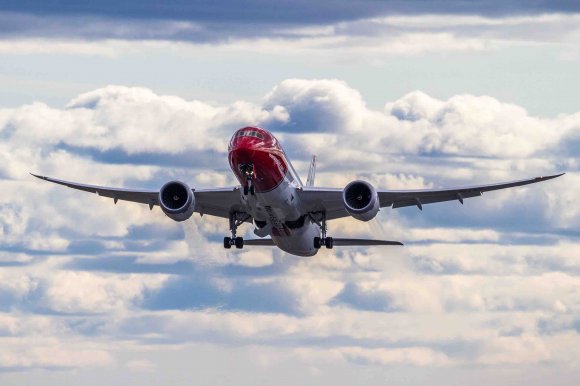 Nigel Mayes is the senior vice president, consulting & product development at ASM. Nigel has more than 15 years' experience in route development and is responsible for product development at ASM.
The sister company to Routes, ASM is the world's leading route development consultancy and has supported the creation of new air services since 1993.
---
1. Further consolidation in Europe
The insolvencies of Monarch, Air Berlin/Niki and Alitalia over the past 12 months have highlighted the fierce competition in Europe's short-haul market. While low-cost giants Ryanair and easyJet have fared well, lower fuel prices has encouraged growth which has contributed to over-capacity, making already tight margins even tighter.
Although this has allowed easyJet, Vueling, Wizz and Lufthansa to snap up assets of their failed rivals, Europe's market remains fragmented. According to figures from OAG, Europe's top five airlines by capacity had a combined 29.8 percent share of the market in 2017. Contrast that to the US and the top five accounted for 71.5 percent of total capacity.
Such an intensively competitive market will mean some airlines will need to restructure their costs and operations in 2018, inevitably leading to further consolidation through either joint ventures, alliances or full mergers.
2. A big merger
Over the past decade the industry has seen a series of huge mergers, particularly in North America with the likes of Delta-Northwest, United-Continental and American-US Airways. So who's next?
The potential for Spirit and Frontier to join forces has previously been touted and the time could be right for the two to unite and take on the big four legacy carriers. Over the past two years Spirit's chief executive Robert Fornaro has driven improvements in operational reliability and customer satisfaction and, as the man who led AirTran Airways' sale to Southwest in 2011, could lead another deal before handing over the reins as CEO to Ted Christie at the end of 2018.
Frontier, meanwhile, is aiming to grow aggressively by tripling the size of its fleet over the next decade to about 215 aircraft. Its chief executive Barry Biffle is also no stranger to Spirit having spent eight years there, while Frontier's private equity owner Indigo Partners held a stake in Spirit from 2006 to 2013. A merger could help both avoid eating into each other's growth prospects.
Staying in the low-cost sector and Norwegian is another carrier to watch. The Scandinavian airline has been seeking to boost feeder traffic and recently agreed a flight connection partnership with easyJet after talks over a similar deal with Ryanair ended.
Although there appears to be no love lost between Norwegian and Ryanair – after Ryanair's CEO Michael O'Leary questioned Norwegian's financial viability – a deal between the two still makes sense, with Ryanair's vast short-haul network offering connecting flights to Norwegian's long-haul services. Don't discount tie ups between Norwegian and WOW or Ryanair and Air Europa either.
The sales of Air India looks likely to progress, with the break-up of the business into four entities (Air India/Air India Express, Air India Air Transport Services, Alliance Air and Air India Engineering). There is interest from a number of airlines including Indigo, Vistara and TATA Group, with slots and international traffic rights being the main prize. Meanwhile, the Indian government has shown its intent with a change in the foreign direct investment rules to 49 percent, so this could actually happen by the end of 2018.
3. Emirates to add narrow-bodies
Could this be the year when Emirates' fleet begins to move away from wide-body and superjumbo aircraft? The United Arab Emirates-based carrier has a remarkably consistent fleet of Airbus A380s and Boeing 777s, ending the year with 269 aircraft and 243 on order. Among those on order are 40 Boeing 787 Dreamliners after a deal was agreed at the Dubai Air Show in November. It has since agreed a deal for up to 36 Airbus A380s.
However, Emirates hasn't been unscathed by geopolitical events and its full-year 2016-17 profit slumped 82 per cent to Dh1.3bn ($340m), while passenger seat factor dropped to 75.1 percent in part due to "lingering economic uncertainty and strong competition".
President Tim Clark has previously admitted that the carrier is looking at ways of addressing declining passenger profit as it prepares to relocate to Dubai World Central and the possibility of ordering – or amending an existing order – for Boeing 737 or Airbus A320 aircraft has been under consideration.
Another option is the takeover of ultra-low-cost carrier Flydubai, an airline which operates a fleet of Boeing 737s and which EK already codeshares extensively with. The airline could perform an important strategic role for Emirates as it flies to smaller regional destinations predominantly not served by the full service carrier. Both are government-owned and so a merger would be easier to facilitate.
4. More low-cost offshoots
While the likes of Ryanair, Norwegian and WOW continued to aggressively grow their networks in 2017, a number of new LCCs also entered the market. IAG's long-haul brand LEVEL started operating from Barcelona in June and unveiled a Paris Orly base in November, while Air France's "lower-cost" subsidiary Joon took to the skies in December. In the first half of 2018, Westjet's new offshoot Swoop will begin operations, with start-up Jetlines set to offer competition in the Canadian market.
Although an in-house LCC comes with its risks, the likes of Scoot (Singapore Airline), Jetstar (Qantas) and Eurowings (Lufthansa) have shown that the model can work for FSCs, providing they are truly low-cost. A separate corporate entity – including new employment crew and service contracts – often allows them to be free from legacy issues. Expect more LCC offshoots in the year ahead, particularly from FSCs in Asia and Europe.
5. Emergence of next-generation airlines
Digitialisation is forcing a shift in business models as airlines increasingly realise they can no longer focus solely on ticket sales and leave other businesses to capture the ancillary revenue. Technology can also be used to optimise operations by reducing costs and improving services. However, legacy systems often mean change is slow, leaving the door open for more agile competitors to take market share.
Could an existing digital business – which understands how technology connects people, processes, technology and culture – therefore steal a march by entering the aviation industry? Should we be braced for Google Airlines?
Amazon is already disrupting the air cargo market with the launch of Prime Air – and plans to invest $1.5bn to build a hub at Cincinnati/Northern Kentucky International Airport – so the notion of a digital business entering the commercial aviation market might not be too far-fetched.