United's "magic elixir" to drive US hub traffic
United Airlines has outlined stronger than expected capacity growth as part of plans to drive higher connectivity at its major hubs in Chicago, Houston and Routes Americas 2015 host Denver.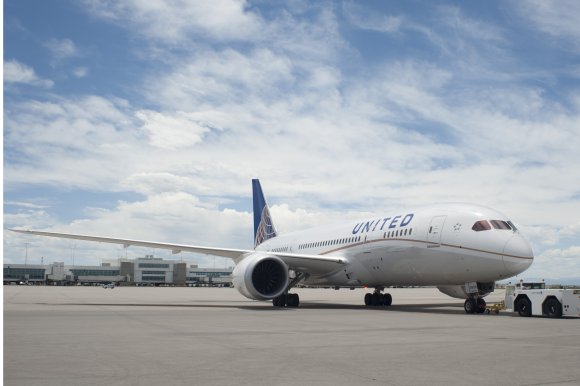 US carrier United Airlines is seeking to grow capacity at a faster-than-expected rate over the next three years as it seeks to boost market share at its mid-continent hubs.
Speaking following the publication of its fourth quarter results, president Scott Kirby said the airline would increase capacity by 4 to 6 per cent this year, surpassing the 3.5 percent growth achieved in 2017. It is also planning a similar rate of expansion to 2018 over the next two years.
He said that adding flights connecting big airports with smaller cities was "the magic elixir" that would make the airline's Chicago, Houston and Denver hubs more successful. This reverses United's recent strategy of cutting regional services to focus on larger, more competitive markets, like Newark.
"A hub and spoke airline is really a manufacturing company and it is about manufacturing connections," he said. "The more connections you can drive at a hub, the higher profits you drive at that hub, the more options you have for customers to flow through that hub. And it's exponential.
"You add one flight into a hub that has 80 connections, you don't just add one market like a point to point carrier would be doing, you add 80 new markets and that strengthens the whole network."
Kirby said United shrank at a cumulative 8 percent during the last five years at its hubs despite the markets growing, meaning competitors like American Airlines and Delta Air Lines increased their share.
"When we shrink in a growing market, someone is going to come in and meet that demand and that's exactly what happened in United Airlines' market," he explained.
"Unfortunately, it's even worse because a lot of that demand was met with low-cost and ultra-low-cost carriers who backfilled us when we were exiting and shrinking in those markets."
Kirby added that United had been further damaged in recent years by taking regional jets out of markets like Rochester, Minnesota and put them into Newark, Atlanta and Chicago. This reduced high-yield traffic and pushed customers to competitors which were flying mainline equipment on the same routes.
United reported a $580m profit in the fourth quarter of 2017, and adjusted earnings of $1.40 per share. Revenues were $9.44bn, up 4.3 percent on the same period in 2016.