Nigel Mayes is the senior vice president, consulting & product development at ASM. Nigel has more than 15 years' experience in route development and is responsible for product development at ASM.
The sister company to Routes, ASM is the world's leading route development consultancy and has supported the creation of new air services since 1993.
---
Route 1:
Brasilia - Miami

Data
| | |
| --- | --- |
| Carrier | |
| Aircraft | Boeing 737 MAX 8 |
| Frequency | Daily |
| Start date | 4 November 2018 |
| Distance | 5,841 km |
| O&D traffic demand (2017) | 34,471 |
| Growth % YOY | -40.7% |
| Average one-way fare $ (2017) | $391.50 |
Insight
GOL will resume services to the US after it takes delivery of the Boeing 737 Max later this year, with flights to Miami and Orlando from both Brasilia and Fortaleza launching on 4 November. Brasilia - Miami is currently only served by American Airlines after LATAM dropped the route in 2016. The total market size is 34,471, down from 58,161 in 2016 when LATAM served the route. Brasilia has a population of 4.2 million and is the third most populous city in Brazil. Although GOL is the second largest carrier in Brasilia with 32 percent share of the market, it is working with Delta Air Lines to grow further and capture share from LATAM which has a 43 percent share.
---
Route 2: Madrid - Shenzhen

Data
| | |
| --- | --- |
| Carrier | |
| Aircraft | Boeing 787-9 (Boeing 787-8 from 25 March) |
| Frequency | Twice weekly |
| Start date | 22 March 2018 |
| Distance | 10,507km |
| O&D traffic demand (2017) | 1,620 |
| Growth % YOY | 48.4% |
| Average one-way fare $ (2017) | $355.60 |
Insight
Hainan Airlines will officially launch non-stop service between Madrid and Shenzhen on 22 March 2018. The route will be serviced by a Boeing 787 Dreamliner, with two round trip flights weekly, on Mondays and Fridays. This will be Hainan Airlines' first direct service between China and Spain. Shenzhen is located in southern China, adjacent to Hong Kong. Shenzhen's picturesque coast, pleasant climate and varied theme parks have turned the city into an attractive travel destination.
As a key economic hub in southern China, Shenzhen leads in several sectors, including IT, finance and innovative technologies. Hainan Airlines recently also launched three non-stop international routes: Shenzhen-Auckland, Shenzhen-Brisbane and Shenzhen-Cairns, providing further choice for Spanish travellers en route to New Zealand and Australia.
The Hainan service will focus on the outbound Chinese market to Madrid, with Shenzhen city being a huge city of 11.9 million. There are no services into Madrid from Guangzhou and only a five-weekly Cathay Pacific service from Hong Kong, so the local tour operators will be supportive of a Shenzhen service. There will be a cargo perspective with considerable cargo from the Pearl River Delta area to Spain, predominantly in textiles. Furthermore there is substantial support from Shenzhen Airport for new international services, worth up to 100 million CNY.
---
Route 3:

Bangkok – Sapporo


Data
| | |
| --- | --- |
| Carrier | |
| Aircraft | Airbus A330-300 |
| Frequency | Daily |
| Start date | 10 April 2018 |
| Distance | 5,083km |
| O&D traffic demand (2017) | 151 |
| Growth % YOY | 1,757% |
| Average one-way fare $ (2017) | $372.83 |
Insight
Budget long-haul carrier Thai AirAsia X is to resume daily direct flights from Bangkok to Sapporo, the largest city in Hokkaido, after almost three years. The airline suspended the service in August 2015 after the International Civil Aviation Organisation (ICAO) downgraded Thailand's aviation rating. However, the ICAO removed the country's red flag status last October. The route is the first addition by Thai AirAsia X following the decision.
Thai AirAsia X currently flies direct from Bangkok (Don Mueang Airport) to Seoul, South Korea three times daily; Tokyo, Japan two times daily; Osaka, Japan two times daily and Shanghai, China daily. Hokkaido is already second only to Tokyo in terms of most popular place to visit in Japan among Thai travellers. Thai Airways also operates Bangkok to Sapporo daily on a Boeing 747 aircraft, but the Thai Air Asia X service will be lower cost base.
Source: Sabre Market Intelligence
---
Downloads
Aviation reports and resources to help you to understand your markets, engage with your key business partners and create new routes.
The Power of Route Forecasting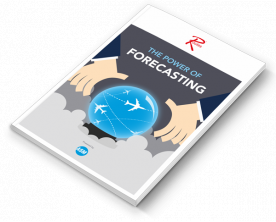 This new white paper examines how forecasting works and why it's important to both airports and airlines.
Indirect Traffic: The Key to New Routes?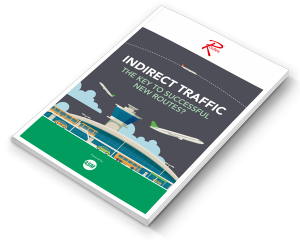 Indirect routes are often regarded as a pathway to successful new routes - but what are the facts behind the theory?
Fundamentals of Route Development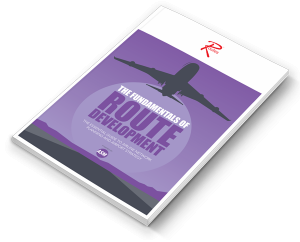 This guide explains the rules of route development and presentation advice when pitching to potential partners.