Ecuador and Guatemala to sign tourism MoU
Ecuador and Guatemala are set to sign an agreement to strengthen tourism links between the two countries.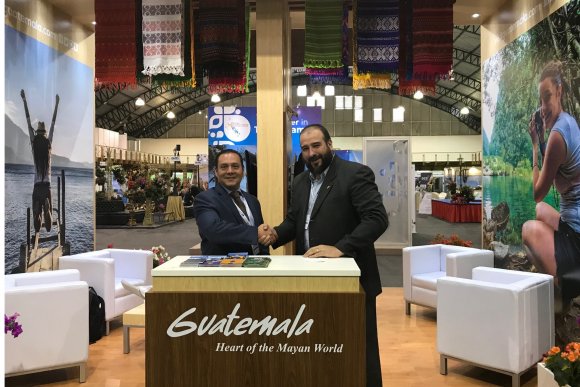 The tourism boards of Ecuador and Guatemala are to sign a memorandum of understanding (MoU) in the coming days as part of a strategy to develop air and cruise links between the two countries and help to stimulate tourism.
The agreement will be signed in Bogota, Colombia, next week by thr ministers of tourism for each country, but Diego Armando Sierra from the Guatemala Tourism Board and Aldo Luzi Cabella from Ecuador's Ministerio de Turismo told Routesonline about the plans at Routes Americas 2018 in Quito.
"This agreement is something we've been talking about since World Routes in Barcelona," Cabella said. "The MoU will focus on air connectivity, cruise lines and tourism promotion between the two countries.
"It's very important for us to start working more with Central America and develop multi-destinations between the countries. We're not trying to compete with these countries for tourism, but create new routes. We think we can do a lot of work with Quito and Antigua Guatemala in terms of developing cultural tourism.
"If tourists are coming here from Europe or Asia, it shouldn't just be for the Galapagos Islands, for example. They should be able to explore more widely."
Sierra added that the MoU will make both Guatemala and Ecuador stronger: He said: "The cruise industry is growing very fast because people have the opportunity to visit different places and different countries. It's about creating a multi-destination offer and that's what we aim to do."