Virgin Australia courts the Greater China market
Seven months after its inaugural flight to Hong Kong from Melbourne, Virgin Australia is to launch a second route to the autonomous territory as it seeks to build on a strategy that has resulted in its best underlying first-half profit performance in a decade.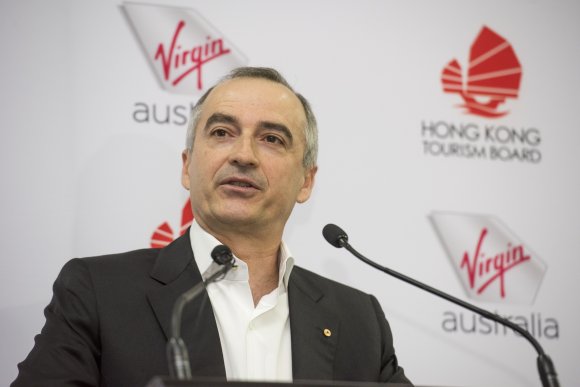 Virgin Australia has confirmed plans to launch flights between Sydney and Hong Kong, increasing the airline's presence into Greater China.
Subject to authorisation, the carrier will operate daily return services between the two cities from mid-2018 with its dual aisle Airbus A330-200 aircraft.
The new route comes seven months after it commenced its inaugural flights to Hong Kong from Melbourne.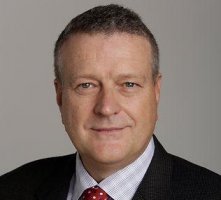 Rob Sharp, Virgin Australia
Three months after his appointment as group executive of Virgin Australia, Routes Asia 2018 will hear from Rob Sharp to hear his major targets for the new role.
"Expanding our presence into Greater China is a key pillar of our international strategy, and today we are building on the positive momentum created since the launch of our Melbourne-Hong Kong flights," said Virgin Australia chief executive John Borghetti.
"The new Sydney-Hong Kong service will link two global destinations and will allow Virgin Australia to further access the fastest growing and most valuable Australian inbound market, China, with our alliance partner Hong Kong Airlines. The service will also connect with Virgin Atlantic Airway's flights to London."
Virgin Australia will compete on the Sydney-Hong Kong route with Cathay Pacific, which offers 56 weekly services according to OAG Schedules (w/c 26 February 2018), and Qantas Airways with 28 weekly flights.
The wider Australia-China market has been growing rapidly in recent years, increasing from two million available seats in 2012 to 4.1 million in 2017.
Over the same time period the number of airport pairs has tripled, from 11 in 2012 to 35 last year. Xiamen, Nanjing and Fuzhou are just some of the Chinese cities not previously served nonstop from Australia. Six new routes were added in 2017 alone.
The rise in the number of routes follows a deal in 2016 to remove airline growth restrictions, ending passenger capacity restrictions and liberalising codeshare regulations and traffic rights.
However, Chinese airlines still operate more than 90 percent of capacity on Australia-China routes, with China Southern Airlines, China Eastern Airlines and Air China having a capacity share of 37.3 percent, 22.4 percent and 14.9 percent respectively.
Virgin Australia's latest Hong Kong route comes as the carrier reported its financial results for the six months to 31 December 2017, with group underlying pre-tax profit growing 142.3 percent to AU$102.5m. Revenues climbed 6 percent to AU$2.79bn.
Borghetti said the improvement was driven by a number of factors including unit revenue and passenger growth, capacity and network optimisation. This has included expediting the replacement of low-cost unit Tigerair's Airbus A320 fleet with Boeing 737s.
Group chairman Elizabeth Bryan also confirmed that it has scrapped plans to privatise the company, which is 90 per cent controlled by five major investors. Etihad Airways, HNA Group, Singapore Airlines and Nanshan Group each own 20 percent, while 10 percent is owned by Sir Richard Branson's Virgin Group.