Routes revisited: Mumbai five years on
Five years after hosting Routes Asia, Routesonline hears about the massive growth of Chhatrapati Shivaji International Airport in Mumbai and how it is dealing with capacity constraints.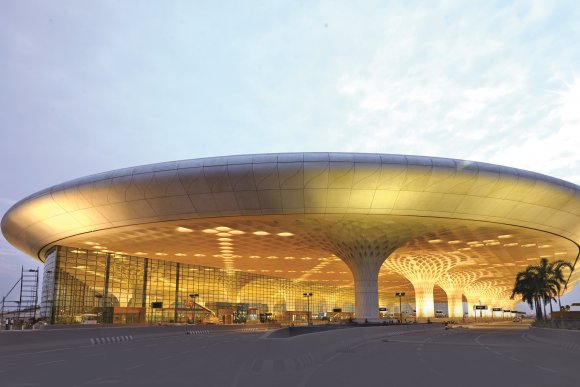 Chhatrapati Shivaji International Airport (CSIA) has increased passenger numbers from 32 million to more than 47 million over the past five years. Here the airport explains more about the huge growth, the opening of its second terminal building and what the future holds for air travel in Mumbai.
Mumbai is the financial and commercial capital of India, contributing more than 6 percent to India's GDP. It is the second busiest airport in South Asia and represents 15.8 percent of all India traffic.
Despite being among the most operationally challenged city airports in the world, efforts have been made to augment passenger experience at CSIA by providing state-of-the art facilities. To acknowledge this, CSIA has been ranked the number one airport globally by Airports Council International.
Passenger jump
CSIA welcomed 47.2 million passengers in 2017, up 5.6 percent compared with the previous year. Mumbai's strategic location makes CSIA an ideal airport to connect passengers from east to west or from north to south. CSIA currently serves 59 airlines connecting 104 destinations, it also caters to 16 cargo airlines. Since hosting Routes Asia in 2013, passengers have grown from 32.0 million at a compound annual growth rate (CAGR) of 10.2 percent.
Air traffic management growth
Despite the airside constraints, CSIA's runway capacity has increased from 32 movements in 2006 to 46 movements (during peak hours) at present. The airport has also experienced 53 hourly movements on various occasions.
CSIA is thought to be the only airport in the world managing 930 plus movements daily on a single runway - and has recorded a maximum of 980 movements. ATM's have grown at a steady pace due to capacity constraints and have registered a CAGR of 5.1 percent from 2013 to 2017.
New airlines and routes
CSIA currently serves 59 passenger airlines connecting 104 domestic and international destinations. It also caters to 16 cargo. Overall, the airport has added 13 new airlines from 2013 to 2017. In terms of routes, CSIA has been successful in connecting many unserved routes such as Vancouver, Brussels, Seychelles, Jakarta, Bali and Kigali during 2016-17. This led to it being Highly Commended at the Routes Asia 2017 Marketing Awards.
Infrastructure development
A second terminal building was inaugurated in February 2014, catering for international and domestic network carriers. Some of the facilities and services include Pranaam GVK Guest Service for personalised meet and assist, common lounge concept for first and business class passengers and Niranta Airport transit hotel and lounge.
It is also home to Jaya He, India's largest public art programme with more than 7,000 pieces of artwork and artefacts spanning a 3 km long stretch across all four levels of the terminal.
Way forward
Given that CSIA is one of the world's most constrained airports, it has been focused on improving efficiency. This has included adding check-in counters, upgrading X-ray machines and exploring the use of e-immigration counters.
It is also working with the Mumbai Metropolitan Region Development Authority to improve connectivity to both terminals, while a consultancy has been appointed to help increase runway capacity.
However, Mumbai will run out of capacity due to land constraints in the coming years. Navi Mumbai International Airport (NMIA) is therefore under construction and will be Mumbai's second airport once it starts commercial operation by 2020. NMIA is initially expected to handle ten million passengers per year, rising to 60 million by 2030.