Europe a long-term plan for Thai AirAsia X
Entering the European market is a long-term plan for Thai AirAsia X, the long-haul low-cost carrier's chief executive has confirmed.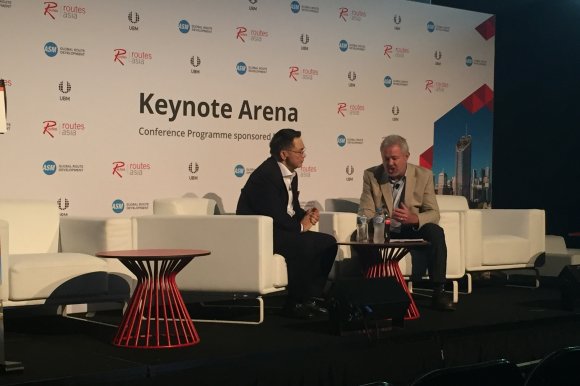 Speaking to delegates at Routes Asia 2018 in Brisbane, Nadda Buranasiri said that in the next five years he hopes the airline will have destinations in Europe on its route map.
However, he stressed that the carrier would not rush into markets it didn't understand to ensure all growth remains profitable.
"We haven't been able to grow for the past two years because of Thailand's red flag. So this is going to be the year that we start expanding, but in a profitable way," he said.
"We'll add three new aircraft this year - taking us from six to nine - and we're going to put those aircraft into existing strong markets to increase frequencies. We will also open new routes where we fully understand the market."
In April, Thai AirAsia X is adding new non-stop service to Hokkaido in Japan, which sees daily Bangkok Don Mueang – Sapporo New Chitose route.
Over the next five years, Buranasiri said he expects the carrier will grow its network further across Asia as well as adding flights to Europe.
"We hope our network will cover north and south Asia and we imagine we'll also be in Europe," he added. "That will certainly be the aim."
But Buranasiri stressed that understanding the market before launching a route is vital.
"You have to adjust your marketing, your product and your services depending on the culture and traditions of the destination," he explained.
"If the market makes sense then we'll look at it, even if it is unserved. We'd assess whether we can build a story on both sides to ensure people will be interested in going to that destination.
"I learned my lesson in 2016. We expanded too fast in two markets and we failed. I learned that you cannot be aggressive in a market you don't understand.
"Europe is a long-term plan. We've been studying the market, but we need to fully understand it."