When he was administrator of the Federal Aviation Administration (FAA), Michael Huerta described NextGen – the modernisation of the US national airspace system – as "like going from an impressionist painting to HDTV". The FAA certainly has some impressive figures to hand. Performance-based navigation (PBN) has saved more than $630m, time-based fl ow management $649m and automatic dependent surveillance-broadcast $179m.
In total, the FAA estimates its modernisation efforts have delivered $2.7bn in benefits to passengers and the airlines to date. Work on NextGen continues. Data communications and PBN continue to be expanded, for example. More than 9,000 PBN routes and procedures have been implemented across the country, including at four metroplex locations.
Seven other metroplex sites have PBN work underway. Additionally, there is a new voice system planned for deployment in 2020, while an upgraded weather system should be operational nationwide in 2022. Airline consolidation in the US should help NextGen progress, fewer carriers making agreement and implementation that much easier.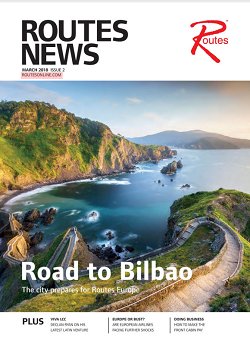 ---
This article first appeared in Routes News edition 2 2018
---
In addition, traffic – in terms of aircraft movements – is down, which has also facilitated NextGen work. In short, the US national airspace system is transitioning to trajectory-based operations, enhancing safety, capacity and efficiency. Such an extensive undertaking inevitably trickles down to route development.
Not only does it make airlines stronger financially, giving them more investment wriggle room but also an efficient ATM system encourages carriers to look at new destinations and a more effective network plan.
Casting shadows
There are challenges casting shadows on these worthy efforts though. The corporatisation of the FAA is one. Many are opposed, though the International Air Transport Association (IATA) supports the idea. "US air traffic controllers do an excellent job," says Alexandre de Juniac, IATA's director general and CEO.
"But the US air traffic management system is falling behind in the introduction of new and more efficient technology. That is why IATA supports the long-delayed transformation and modernisation of America's air traffic management system by placing it in an independent not-forprofit structure outside of government."
The 2019 budget language suggests that FAA corporatisation will be pursued. But that is not the only reason it has made the headlines. The FAA's budget request is 1.9 percent down on 2017 – which is also in force until a 2018 budget is approved. Inevitably, NextGen programmes are earmarked to be squeezed.
Pilot programme
The tightening of the purse strings may have an impact on another important facet of airspace going forward; the integration of unmanned aircraft systems (UAS) – or drones – into the National Airspace System (NAS). The FAA expects 11 million drones to be registered with it by 2020 and incorporating them into the regulatory framework will not be easy.
The FAA is reported to be considering a model whereby it determines overall policy and standards, while the industry builds the necessary infrastructure. The key will be the implementation of Low Altitude Authorization and Notification Capability (LAANC), which basically allows data exchange to process airspace authorisation requests.
Recently, the Oregon Department of Aviation applied to take part in an FAA programme to accelerate the safe integration of unmanned aerial systems into the national airspace. The FAA's UAS Integration Pilot Program includes operations at night and flights that are beyond the line of sight of the remote pilots.
"The state of Oregon has been a leader in the field of unmanned aircraft," says Mitch Swecker, director of the state aviation agency. The state has been at the forefront of creating balanced UAS legislation and has created an environment that attracts UAS businesses to Oregon."
Across the country, Savannah/Hilton Head International Airport has partnered with Woolpert to integrate drones for its wildlife and security operations. A concept of operations was developed that illustrates how commercial airports can go about flying a drone in support of operational needs.
Meanwhile, drone advocacy group, the Commercial Drone Alliance, has published its list of legislative priorities for 2018. It notes that technology has moved more quickly than policymaking and "UAS integration efforts have lagged behind the pace of innovation in the US."
Gretchen West, co-executive director, Commercial Drone Alliance, says the alliance is "also focused on supporting the development of an industry-driven UTM system, additional security measures where necessary, and infrastructure package provisions designed to propel the commercial drone industry forward".
Drones aren't expected to affect route development as such. The 26,000 or so flights that use US airspace every day will be safely separated. Nevertheless, the increasing complexity surrounding the political and business elements of US ATM modernisation cannot be ignored.
Drone use is a burgeoning field demanding ever more of a decreasing budget. The good work completed to date could eventually trail off just when it is needed most. And as US air traffic inevitably increases, the skies could become congested again. That is never good news for route development.
Produced by TTG Media on behalf of UBM, Routes News is the official, bi-monthly magazine of World Routes and the regional Routes events
Routes News provides interviews, analysis and insight for airlines, airports and tourism authorities involved in route development decision-making. Serving the route development community for 13 years, the magazine continues to expand its presence in this ever-changing market, connecting all sides of the industry in the same way as the Routes events.