'More protection needed over airline compensation'
More needs to be done to protect airlines from paying compensation when issues occur that aren't their fault, delegates have been told.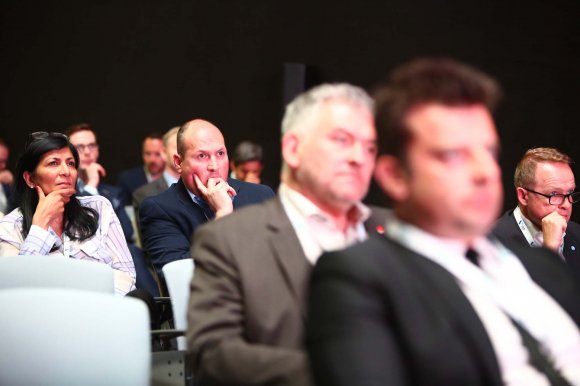 Speaking at Routes Europe 2018 in Bilbao on a panel session examining the state of aviation in Europe, European Regions Airlines Association (ERA) director general Montserrat Barriga said airlines are regularly held to higher standards than those found in other industries.
And she added more should be done to take the pressure off airlines from being held accountable for circumstances beyond their control.
Barriga added: "If it is out of the control of the airline, why should they be penalised? It doesn't happen in any other business."
IATA regional VP Rafael Schvartzman agreed, adding that only 5 percent of the lateness issues were the fault of the airline.
He said: "Airlines don't want to be late. They want to make sure they arrive on time."
Schvartzman also questioned whether it was right that airlines ended up paying up around €241m during the Icelandic volcano affair even though the situation could not be blamed on them.
However, OAG EVP product development Mark Clarkson argued airlines must share some of the blame for the situation having not always made it easy for consumers to claim compensation in the past.
Elsewhere, all agreed that more needs to be done in the European aviation market to ensure it is ready to serve the needs of the growing market which is expected to double in size to 7.8 billion passengers by 2036.
Brriga said the industry must work together in order to achieve this while Schvartzman urged European governments to play a larger role in developing the aviation sector.
Clarkson added: "Airports have to plan and build. We're seeing breaking point for big hub airports in Europe."
All agreed that the current press on capacity presents opportunities for the continent's secondary and tertiary airports as well as its many regional carriers.
Clarkson also pointed out that regional carriers should be able to benefit as airlines are yet to fully consolidate in Europe.
He said while the top five carriers in the US own 80 percent of the market, in Europe it is only 35 percent.
"There is an opportunity for small niche carriers there as big carriers are focusing on their core markets," Clarkson said.
He also argued that IAG's recent acquisition of a 4.6 percent stake in Norwegian could be the start of a full takeover as it would increase the company's share of Gatwick slots from 23 percent to 33 percent, giving them all the room they need for up to 15 years.