Webster lifts lid on Stelios' price tinkering
Former easyJet CEO Ray Webster talks about airline founder Stelios Haji-Ioannou's influence on pricing in the early days.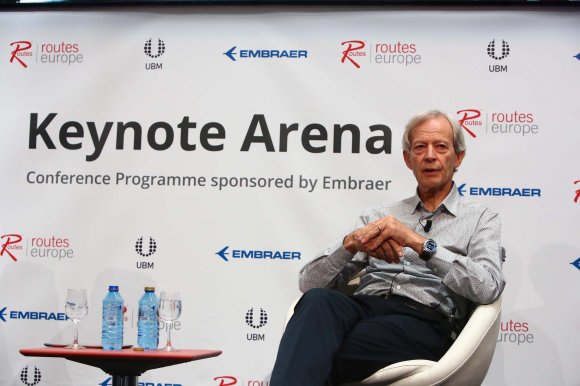 EasyJet's first automated pricing system was created in a bid to stop owner Stelios Haji-Ioannou from tinkering with the system all day.
Speaking at Routes Europe 2018 in Bilbao, former easyJet CEO Ray Webster said the pricing was originally changed manually by members of staff who would go into the system.
He added Haji-Ioannou was particularly keen to fiddle with the system if he felt it would better drive sales.
Webster said: "The first issue we had to deal with was to get Stelios away from pricing.
"If he thought a flight was not selling quickly enough he'd drop the price and later he'd come back and mess about with it again."
Webster said the only way he could ultimately stop the problem was to write a programme that would take care of the issue.
This he did on the very first weekend of his time at easyJet, so stopping Haji-Ioannou from making the many frequent amends.