United ups Azul stake as US-Brazil open skies nears
United Airlines has raised its stake in Brazilian low-cost carrier Azul, citing connecting traffic as a reason behind the move. The deal comes as an impending US-Brazil open skies agreement looks set to increase services, routes and competition between the two countries.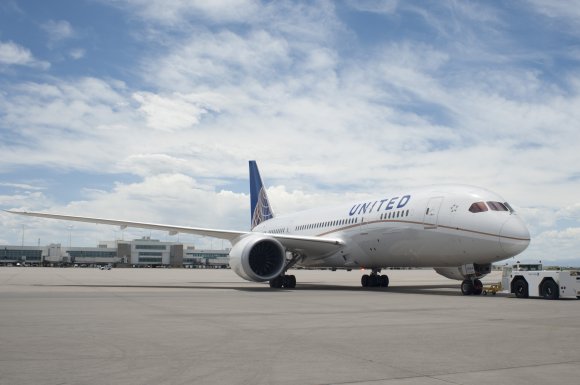 United Airlines has strengthened ties with counterpart Azul after upping its stake in the Brazilian carrier, just weeks after Brazil's Senate approved an open skies agreement with the US.
The airline has increased its shareholding from 3.7 percent to 8 percent after purchasing the shares from China's HNA Group subsidiary Hainan Airlines. It originally invested in Azul in June 2015.
"We continue to look for new ways to provide more connectivity for our customers, and we are excited about today's announcement as Azul has been a great partner," said Andrew Levy, executive vice president and chief financial officer of United Airlines.
"Following our initial investment in 2015, connecting traffic between our airlines is at an all-time high, significantly benefiting our customers traveling between the US and Brazil. Azul's strong network in Brazil, unique business model and exceptional customer service make this transaction a good long-term investment."
Azul and United connect via their gateways in Sao Paulo Guarulhos (GRU), Fort Lauderdale (FLL) and Orlando (MCO).
The investment comes just weeks after Brazil's Senate gave the green light to an open skies agreement with the US, with the bill now set to become law once signed off by Brazilian president Michel Temer. The agreement, which dates back to 2010, should pave the way for more flights between the two countries and greater competition among airlines.
It will allow American Airlines to implement a joint business agreement with LATAM Airlines Group, designed to help the oneworld partners coordinate schedules and prices for flights.
The proposal has been approved by authorities in Brazil, Uruguay and Colombia, but not by the US Department of Transportation because of the absence of an open skies treaty between the US and Brazil.
Airlines by capacity share of the US-Brazil market in 2018:
Azul and United could also push for a similar deal. Speaking in March, Azul's chief revenue officer Abhi Shah told analysts that the next step for the carriers was to start talks about a joint venture.
"We have had some issues in discussion and, for now, we need to accelerate that and put together a commercial deal that we can submit to the deal chief for a joint venture," Shah said.
He added that there was no overlap with United: "[There are] lots of synergies, lots of ways that we can work together. The networks are very complementary."
Elsewhere, Delta Air Lines and GOL Linhas Aéreas have an alliance stretching back six years, which includes more than 320 codeshare flights, but it is unclear whether the carriers will push for deeper ties.
After dropping in 2016, two-way capacity between Brazil and the US increased by 2.6 percent last year to 5.6 million seats. According to OAG Schedules, the figure is set to rise by a further 14.1 percent in 2018 to more than 6.4 million seats.
US-Brazil two-way seats (2009-18):
Ahead of an open skies agreement becoming law, Brazil's airlines are already expanding into the US. LATAM Airlines Brazil is adding Sao Paulo Guarulhos-Las Vegas McCarran and Boston Logan from June and July respectively, while GOL is launching Brasilia to Miami and Orlando from November.
In addition, Azul has started Recife-Fort Lauderdale and upped frequencies on routes from Belém to Fort Lauderdale and Belo Horizonte to Orlando.
Avianca is also adding additional frequencies on a number of routes, including Sao Paulo Guarulhos-New York JFK and Sao Paulo Guarulhos-Miami.