Japan's low-cost expansion gathers pace
Competition in Japan's low-cost sector looks set to intensify with Japan Airlines confirming that it could establish a budget carrier that would operate long-haul routes to Europe and North America. Routesonline explores the growth of LCCs in the country over the past five years.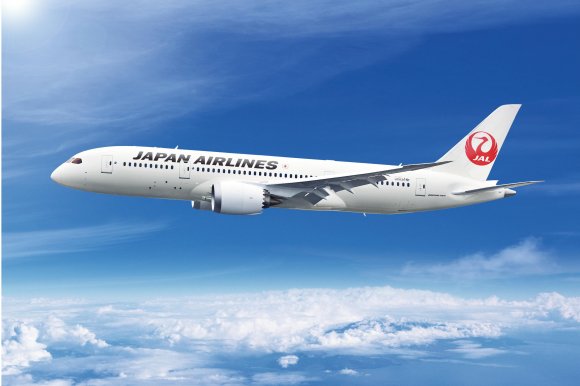 Japan Airlines (JAL) is evaluating whether to set up a low-cost carrier (LCC) to widen its product offer and fight back against competition from budget rivals.
The airline already has a stake in Jetstar Japan, but it could establish a standalone LCC. Vice chairwoman Junko Okawa told Bloomberg that it was one of several options the company is exploring.
It is understood JAL will also consider providing the first low-cost flights between Japan and Europe, as well as to the US. It is hoped services will begin before the Olympic and Paralympic Games taking place in Tokyo in 2020.
Since filing for bankruptcy protection in 2010, JAL has undergone a period of restructuring designed to boost profits. In its most-recent financial results for the 2017 calendar year, operating profit increased 2.5 percent to reach 174.5 billion yen ($1.6bn).
LCC growth
Penetration by LCCs in Japan has been slower than in other Asian countries, with full-service carriers ANA Holdings and JAL largely controlling the market. However, since the arrival of LCCs in 2012, budget operators have been gradually eating into their dominance.
According to figures from OAG Schedules Analyser, low-cost domestic seats accounted for 16.6 percent of the market in 2017, up from 15.3 percent in 2016 and 14.7 percent in 2015.
International two-way low-cost seats make up a larger percentage of the overall market, with a 22.6 percent capacity share last year, compared with 17.7 percent and 12.9 percent in 2016 and 2015 respectively.
Airline analysis
ANA is currently in the process of merging Osaka-based Peach Aviation and Tokyo-based Vanilla Air to create Japan's largest LCC. The integration is expected to complete by March 2020, following which the airline plans to launch medium-length international routes.
"By entering the medium-haul LCC competition, at around 2020, Vanilla Air and Peach Aviation will capture demand to/from Asian market place which is showing remarkable growth," a statement by ANA said.
"We expect the LCCs to play a role in ANA Group's growth strategies, while also contributing to Japan's tourist industry and the revitalisation of Japan's regions."
In the domestic market, where the bullet train offers strong competition, Skymark Airlines is the largest LCC with almost 8.6 million available seats in 2017. Jetstar Japan ranked second with nearly 5.5 million and Solaseed third with 2.3 million. Peach Aviation and Vanilla Air were fourth and fifth respectively, with almost 3.4 million and 1.6 million.
However, looking internationally, only one home-grown carrier features in the top five LCCs by capacity to/from Japan.
The largest serving the country is South Korean airline Jeju Airlines, which had 2.87 million available seats in 2017, data from OAG Schedules Analyser shows. Peach Aviation ranked second with 2.44 million, with South Korea-based T'way Air and Jin Air third and fourth respectively, and HNA Group's Hong Kong-based HK Express fifth.
Booming tourism
Figures released by the Japan National Tourism Organization revealed that the country welcomed a record 28,691,000 international visitors in 2017, a 19.3 percent increase on the previous year. Japan is targeting 40 million by 2020.
The top performing markets last year were China (7.36 million) and South Korea (7.14 million), with Taiwan and Hong Kong also performing strongly. The four countries accounted for more than 70 percent of international visitors to Japan overall.
This tourism growth is reflected in the international routes to/from Japan with the most available capacity.
There are currently no low-cost routes from Japan to Europe, while just AirAsia X and Scoot operate to North America with an Osaka Kansai-Honolulu route. However, that could change in the coming years. In addition to JAL's potential LCC, Norwegian has indicated that it could operate from London to Japan while Eurowings is seeking to expand its Asia footprint.