Europe's growth summer heats up amid capacity warning
Europe's aviation industry is poised for a record period over the coming months as demand for air transport continues to outstrip economic growth and defy geopolitical challenges. Routesonline analyses the continent's growing market - at the same time as a new report has warned that the sector is heading for a capacity crunch unless urgent action is taken.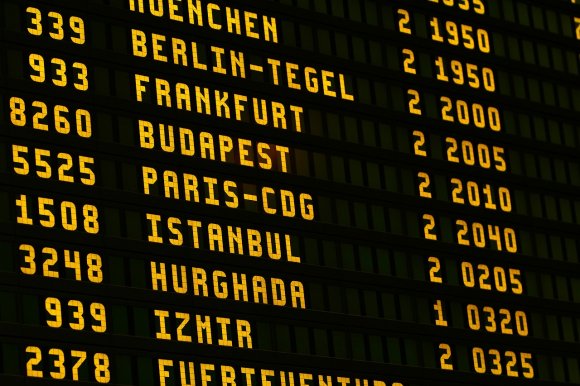 Capacity on flights to, from and within Europe over the next three months is set to surge to more than 465 million seats, Routesonline's analysis of OAG Schedules Analyser data has found.
The total for the months of July, August and September - the busiest period for the European airline industry - represents a year-on-year rise of 5.4 percent.
Flight frequencies over the same timeframe will also total about 2.8 million, compared with 2.69 million for the three months in 2017, equating to an average of 30,200 departures and arrivals each day.
The data shows that about a third of the available seats on offer will be low-cost, led by Ryanair and easyJet with almost 38 million and 29.1 million respectively.
Capacity to, from and within Europe:
Top European airline routes
London Heathrow - New York John F Kennedy has the most available two-way capacity over the next three months, according to OAG Schedules Analyser. More than 1 million seats are on offer on the route, which is operated by four carriers. British Airways has the most seats available (407,790) followed by Virgin Atlantic (301,776), American Airlines (207,552) and Delta Air Lines (86,112).
Elsewhere in the top ten, capacity on Frankfurt - Berlin Tegel is up by 40 percent year-on-year, despite the collapse of Air Berlin which had a 20 percent capacity share on the route in 2017. Lufthansa has upped its capacity by 37 percent while eastJet has also entered the market.
The total number of available seats between St Petersburg's Pulkovo Airport and Moscow's Sheremetyevo International Airport is also up by a healthy 21 percent thanks to the FIFA World Cup which is being hosted by Russia.
Top ten routes by capacity:
Top European airlines
Ryanair will have the most available seats on offer over the July - September 2018 period, with an 8.2 percent capacity share of the European market. Its top five routes by capacity are Dublin - London Gatwick; Dublin - Birmingham; Catania - Rome Fiumicino; Rome Ciampino - London Stansted; and Cologne Bonn - Berlin Schönefeld.
Low-cost rival easyJet ranks second in terms of total capacity, with Turkish Airlines third, Lufthansa fourth and British Airways fifth.
Top ten airlines by total available European seats:
Top European airports
Almost 13 million departure seats are available from London Heathrow for the three months to September 2018, putting the airport ahead of Frankfurt International and Paris Charles de Gaulle. New York J F Kennedy, Dubai International, Dublin, Los Angeles International and Amsterdam are the top five destinations by departure seats from London Heathrow.
Top ten European airports by departure seats and flights:
The expected growth of Europe's air transport industry comes at a time when the continent's air traffic management agency Eurocontrol has warned that the network will be unable to cope with the demand for flights predicted by 2040 unless urgent action is taken.
Eamonn Brennan, the organisation's director general, stressed that Europe is already struggling to cope with the levels of traffic this year.
In the first five months of 2018, traffic has increased by 3.4 percent, compared to the same period in 2017, but en-route air traffic flow management delays have risen dramatically from 0.46 minutes per flight to 1.05 minutes per flight.
A total of 28 percent of delays were attributed to disruptive events, such as strikes, and 27 percent to weather. However, 45 percent was attributed to staffing/capacity issues, notably in Germany, France, the Netherlands and Belgium.
A study published by Eurocontrol has forecast that - under its most likely scenario - by 2040 there will be 1.5 million flights which cannot be accommodated.
Brennan explained: "Our most likely scenario predicts a growth of 1.9 percent a year between now and 2040. That means 16.2 million flights a year. But it could be as much as 19.5 million flights a year under our highest growth scenario.
"On our most likely scenario, there won't be enough capacity for approximately 1.5 million flights or 160 million passengers in 2040. This kind of report is crucial for policy makers as they prepare for the future.
"Clearly this is a long-term forecast so we do have time to address the issues it raises but providing more capacity, and especially on this scale, requires long-term planning. Therefore I think we need to address the issue as a matter of urgency."