The inside story: How Hamilton secured Norwegian's Dublin Route
We speak to Vantage's Jeremy Pennington to understand how the Hamilton International Airport secured Norwegian's first service to Canada.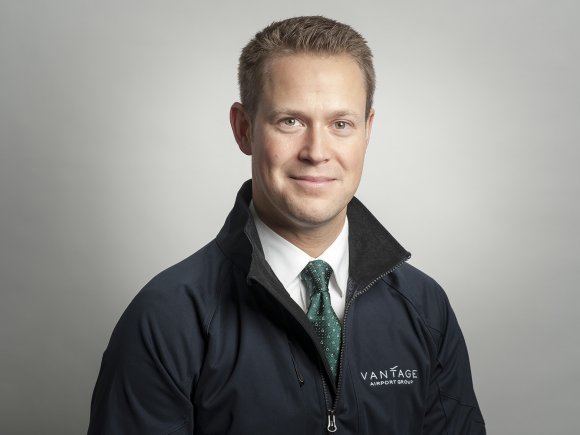 Norwegian recetly announced its entry into Canadian market with three new routes. Alongside seasonal service from Montréal to the French Caribbean islands of Guadeloupe and Martinique, the carrier announced its only transatlantic flight out of Hamilton International Airport near Toronto, starting in March 2019, with daily service to Dublin, Ireland.
To learn how the decision was made to launch the new service we spoke to Jeremy Pennington, Director of Commercial at Hamilton owner Vantage.
1) How important was the initial meeting at Routes Americas in Las Vegas?
The initial meeting with Norwegian during Routes Americas turned out to be rather important, not only because of the recent announcement, but also because it was hard to land! Along with many other airports and airport operators, Vantage had been courting Norwegian for several years.
Given that Norwegian has been an airline leader in doing things differently in today's market, we were pleased to finally pique their attention with the story of Vantage and Hamilton International. The meeting and social interactions with Norwegian during Routes Americas certainly helped establish a good working relationship from the outset.
2) What were your key messages to Norwegian?
Our conversation focused on both the breadth and experience of Vantage and its network, and the compelling case for Hamilton International. In contemplating transatlantic service, European carriers must plan to service the major markets on the East coast of the continent – and these include Greater Toronto.
Situated ideally within what's known as the "Golden Horseshoe" in Southern Ontario, Hamilton International is a secondary airport that's within a short driving distance of some 9 million people. It's an accessible gateway that connects travellers to cities across Canada and seasonal sun destinations at affordable prices, as well as operating the largest overnight cargo operation in Canada.
Our low-cost and flexible approach at Hamilton is a good fit with Norwegian's network strategy and offered the airline the easiest and most affordable entry into the market.
3) What happened after the meeting?
Well, conversations continued. We invited Norwegian to join us on a familiarisation tour of the airport and region so they could get to know the team, understand the market, demographics and geography.
3) How big of a coup is it for Hamilton to secure Norwegian's first services to Canada?
This is a major win for both the airport and the massive catchment area in the Greater Toronto Area and Southern Ontario region. The Dublin route will mark the first transatlantic operation from Hamilton in a decade. Since then, demand for this service has only increased as the population and region has grown. Along with Swoop's recent service launch, it's yet another endorsement for the renaissance that's underway in Hamilton. We know the market is going to love the Norwegian experience and ticket price!
3) Are you in discussions with the airline about adding further routes (to Hamilton and/or other Vantage airports in Canada)?
We are always in discussions with existing and prospective airline partners.
4) Swoop recently began operations from Hamilton, while Jetlines' launch is nearing. How big is the ULCC opportunity for secondary airports?
It's an exciting time for secondary airports, especially Hamilton! It offers less congested facilities and 24/7 operations, making it an attractive airport for ULCCs such as Swoop and Flair, which can maximize efficiency and offer passengers affordable ticket prices. The hope for both ULCCs and Hamilton is that more people will fly more often – and that includes repatriating those two million or so Canadians that fly out of Buffalo, New York every year.