SA Express cleared to resume flights
The South African Civil Aviation Authority has reinstated SA Express' air operator's certificate' paving the way for the carrier to resume operations.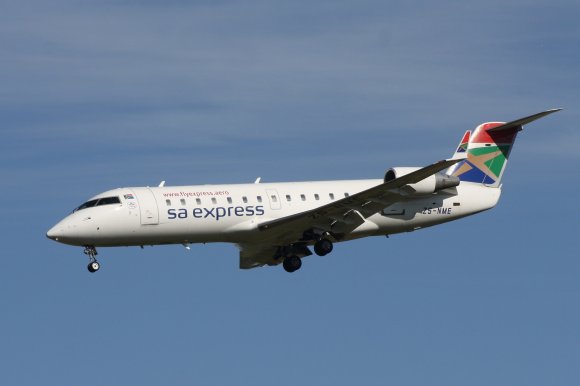 SA Express plans to resume its flight schedules in the next few weeks following the reinstatement of its air operator's certificate (AOC).
The South African Civil Aviation Authority suspended the airline's AOC and aircraft maintenance organisation (AMO) approvals in May 2018, as well as the certificates of airworthiness for nine of its 21 aircraft.
This came after an audit discovered very poor maintenance of aircraft and "severe cases of non-compliance that posed serious safety risks".
The decision to reinstate SA Express' AOC comes a month after the suspension of the airline's AMO license was also lifted.
Matsietsi Mokholo, SA Express' acting chief executive, said: "We wish to thank the SACAA, the government and all our partners for their assistance while we were addressing the regulator's operational requirements. We thank all our valued passengers, as well as our loyal staff, for their understanding.
"It's all systems go now. Over the next few days we will complete the process to get our additional aircraft added to the AOC.
"We are not only coming back stronger but even more energised. We are confident that we will win back our market share and grow our business in the coming months and years."
In addition to successfully reinstating its AOC and AMO certificates' SA Express has also managed to get certificates of airworthiness for two of its aircraft.
Speaking in May, South Africa's public enterprises minister Pravin Gordhan said that SA Express would be merged with South African Airways and Mango.
"Bringing the airlines together and rationalising their routes and important," he said. "Rationalising the kind of aircraft needed at a particular time and day – that's the experience we're beginning to learn from airlines around the world."
Image: Bob Adams