The low-cost influence on Moldova's skies
As the government of Moldova looks to privatise its national airline, Routesonline examines the Eastern European country's expanding market and the growing influence of low-cost carriers.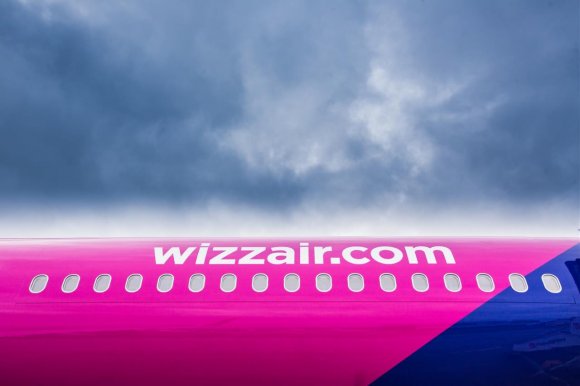 From December 2018, Hungarian low-cost carrier Wizz Air plans to add a second aircraft at its Chișinău base, Moldova's only international airport.
The new Airbus A320 aircraft will pave the way for the launch of five new routes - to Memmingen and Dortmund in Germany, Paris Beauvais in France, Copenhagen in Denmark and Brussels Charleroi in Belgium - as well as increasing frequencies on five selected routes.
In total, 17 incremental flights are being added to Wizz's schedule from Chișinău in 2019. By increasing its operations, the carrier's available capacity will grow to more than 700,000 seats on 13 routes to eight countries.
The expansion of Wizz puts further pressure on Moldova's national carrier Air Moldova, which has this month been put up for sale by the country's government.
Vladimir Baldovici, director general of the privatisation authority Public Property Agency, said a decision to privatise the airline was first taken a decade ago - and again in 2015 - but a lack of political will meant that no action was taken.
However, he added that the full service carrier is now "an enterprise that requires large investments, the state cannot afford".
Moldova's state news agency Moldpres reported that Air Moldova will be offered for a price of 48 million lei ($2.9m), with any buyer required to clear its 1.2 billion lei debts. Other commitments include retaining the brand and members of staff.
Although the carrier remains the largest in the country's market with a 44.9 percent capacity share, its dominance in recent years has been steadily eroded.
The closure of direct flights between Russia and Ukraine has had an effect, with the likes of Aeroflot Russian Airlines and Ukraine International Airlines launching new routes to Chișinău.
In total, the number of available departure seats from Moldova more than doubled between 2013 and 2017, rising from 808,031 to 1,708,454, according to OAG Schedules Analyser data.
This sharp capacity growth also follows an agreement signed in 2012 to gradually integrate Moldova into the European common aviation market. The deal removed restrictions on prices and number of weekly flights between Moldova and the EU.
Although the agreement allowed Air Moldova to increase capacity, it also led to tougher competition. Low-cost seats accounted for just 1.4 percent of the market in 2013, but this rose to 12.1 percent last year.
Wizz has grown its capacity share from 1.1 percent in 2013 to 12.7 percent in 2018, while Chișinău-based Fly One also has an 11.5 percent capacity share, just two years after launching.
In addition, although Moldova's common aviation agreement with the EU offers Air Moldova greater liberalisation, the agreement does not extend to fifth-freedom rights. This means all of the airline's flights to EU countries must start or end at Chișinău.
Total available departure seats from Moldova (2009-10):