Relaunch of Zambia's national carrier nears
Zambia's new flag carrier will take to the skies in January after Ethiopian Airlines signed a shareholding agreement with the country's main development agency.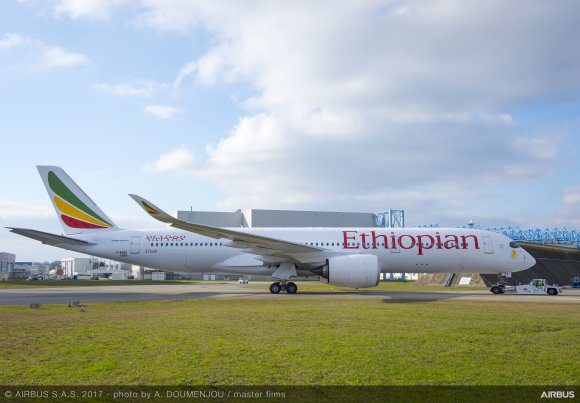 Ethiopian Airlines is continuing to expand its footprint across Africa by signing an agreement to relaunch Zambia's flag carrier.
The airline has agreed a deal with the southern African country's state-owned Industrial Development Corporation (IDC).
Under the terms of the agreement, Zambia's government will be the major shareholder in the airline with 55 percent stake, while Ethiopian Airlines will have the remainder.
The planned relaunch will initially cost of $30m and comes seven months after the airline agreed to back the new Zambian carrier.
It is expected that Zambia Airways will take to the skies on 1 January 2019 and will operate 12 planes by 2028.
"The initial investment as we start up the national carrier will be $30m," a joint statement released by Ethiopian and IDC said.
"Obviously, as we operate the airline, we will facilitate the financing necessary to support its growth."
Zambia has been without a national carrier since Zambia Airways ceased trading in 1994. The relaunched airline will initially operate local and regional routes before expanding internationally.
Ethiopian is the largest carrier in Africa, carrying more than 11 million passengers in 2017.
The Star Alliance member is currently implementing a 15-year strategic plan called Vision 2025 that aims to position it as the leading airline group in Africa with seven strategic business units.
In June 2018, the airline took delivery of its 100th aircraft, a Boeing 787-900, becoming the first African airline to reach the milestone.
In addition to its deal with Zambia's government, Ethiopian is to acquire a 49 per cent stake in the new Chadian Airlines that is set to be launched in October. The carrier is also interested in operating Nigeria Air.