Bulletin board: aviation industry news round-up
This week: Virgin Australia, Boeing, Air Canada, Aeroflot and British Airways.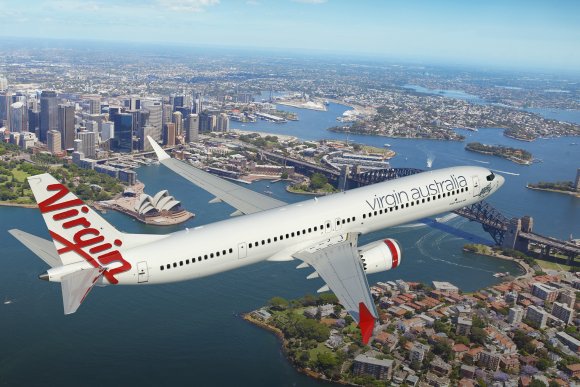 A round-up of the latest news from the aviation industry this week.
Virgin Australia converts ten MAX 8s order
Virgin Australia has converted ten orders for the 737 MAX 8 for the larger MAX 10 variant.
Group chief financial officer Geoff Smith said: "The addition of the 737 MAX 10 will provide us with additional flexibility and capability to support our network and operations."
The order came as the carrier posted a statutory loss of A$653.3m after tax in the 12 months to 30 June 2018, a figure heavily impacted by non-cash accounting adjustments and impairment charges.
Group underlying profit before tax was A$109.6m, the highest since 2008. This was an increase of A$113.3m on the 2017 financial year.
Chief executive John Borghetti said: "The group has delivered its strongest underlying profit before tax in ten years.
"This outcome was driven by record earnings in our core domestic business, which represents two-thirds of our revenue base, and supported by significant improvements in our cash and leverage results."
Asia Pacific has greatest demand for pilots
A report by Boeing has found that the Asia Pacific region will have the greatest global demand for new civil aviation personnel over the next 20 years. The region is projected to account for 33 percent of the global need for pilots, 34 percent for technicians and 36 percent for cabin crew.
The 2018 Boeing Pilot & Technician Outlook is an industry forecast of new aviation personnel demand. It is closely tied to projections for new airplane deliveries around the globe.
As with personnel demand, the Asia Pacific region leads demand for new commercial airplane deliveries over the next two decades. According to the outlook, the 20-year demand for new commercial sector pilots in the region remains strong at 240,000.
Pugliese joins Air Canada
Air Canada has appointed Ferio Pugliese as senior vice-president, government relations and regional markets. He replaces Kevin C. Howlett, who will be retiring in November after 45 years.
Chief executive Calin Rovinescu said: "Ferio's solid, diverse experience from several Canadian organisations is well-suited to oversee these important relationships, and to also lead the strategic direction of Air Canada's regional operations including our relationships with our regional carriers operating on Air Canada's behalf."
Prior to joining Air Canada, Pugliese was executive vice-president, customer and corporate affairs at Hydro One.
Aeroflot to open Denpasar route
Aeroflot and Rossiya Airlines are to launch direct flights to Denpasar, the capital of Bali, under a codeshare agreement. The three-weekly service will start on 28 October 2018.
The new route was announced as Aeroflot published its interim results for the six months to 30 June 2018 and confirmed that Vitaly Saveliev has been re-elected as chief executive for a further five years.
Revenues rose by 13.2 percent during the first-half of the year to RUB 265,822 million, although the group slipped to a loss of RUB 5,228 million, compared with a profit of RUB 2,890 during the first six months of 2017.
BA to expand London City presence
British Airways expanding its presence at London City Airport this winter with additional aircraft, routes and frequencies.
Four more Embraer E190 aircraft will join the BA CityFlyer fleet during 2019, bringing the total fleet number to 26 aircraft.
These aircraft will add nearly 20 per cent more seats from the airport in 2019 and allow for the launch of new routes.
From November 11, a new year-round service will be launched to Rome, while a fifth daily service will be added to the Zurich route on week days.