Air Senegal firms up Paris plans
Air Senegal has outlined the proposed schedule for its Dakar – Paris route, less than a month after French leisure airline Corsair lost its connection rights to the capital of the West African country.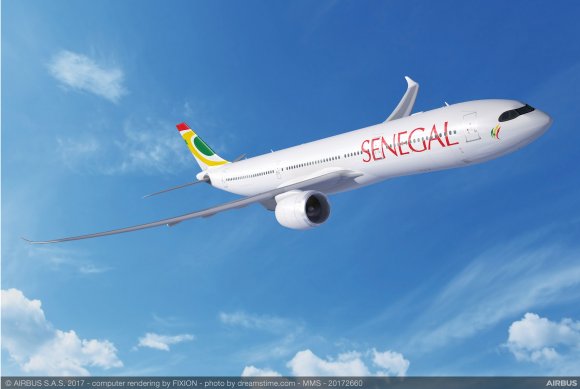 Senegal's new national carrier has filed a preliminary schedule for its proposed route from the country's capital city Dakar to Paris Charles de Gaulle.
As reported by Airlineroute, Air Senegal plans to operate the service using Airbus A330 on a daily basis from 1 February 2019.
The planned schedule comes less than a month after Corsair revealed it would cease flying to Dakar from Paris Orly after Senegalese authorities announced they wished to reserve the route for Air Senegal.
TUI Group subsidiary Corsair, which has operated the route since 2012, will now end flights to Dakar on 31 January 2019. It had wanted to extend the service to allow a period of transition, but Senegal's civil aviation authority ANACIM denied the request.
Air Senegal is a successor to Senegal Airlines, which served as the country's flag-carrier between 2011 and 2016. It confirmed an order for two A330s in February and was issued with an Air Operator's Certificate in April 2018.
According to figures from Sabre Market Intelligence, the number of passengers flying between Senegal and France totalled 595,338 in 2017, up 13.7 percent on the previous 12 months. Passenger numbers in the five years to the end of 2017 has jumped by more than a half.
Airlineroute has also reported Air Senegal's proposed regional network, with services set to be offered to Abidjan, Bissau, Cotonou and Praia.