Bulletin board: aviation industry news round-up
This week: Norwegian trims transatlantic services from the UK; KLM adds Vegas but cuts African routes; Ryanair's new French bases; Air France unveils new A330 economy cabins and more.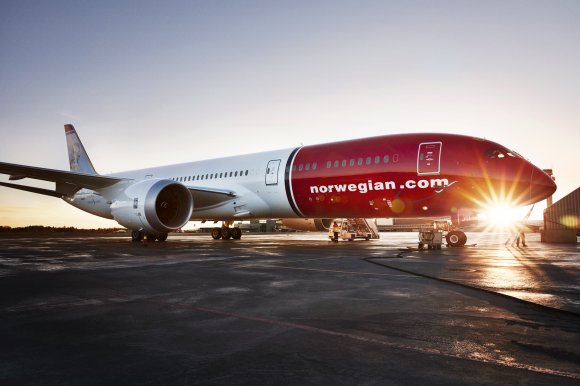 A round-up of the latest news from the aviation industry this week.
Norwegian trims transatlantic services from the UK
Low-cost airline Norwegian is cutting its transatlantic services amid lower customer demand. The carrier will end flights from Belfast International to Boston and New York from 27 October 2018.
In addition, Norwegian is ending services from Edinburgh to Boston and New York, as well as flights from the Scottish capital to Barcelona and Tenerife.
"Following a comprehensive review of our services from Belfast in response to customer demand, we have decided to withdraw our routes from Belfast to the New York and Boston areas," a spokesperson said.
"New York and Boston-Providence remain sell served from Dublin, Shannon and Cork with up to 33 weekly departures, giving customers in Northern Ireland an alternative for booking daily affordable flights to the US."
On Edinburgh, the Norwegian spokesperson said: "Our affordable US flights were launched with the prospect of a reduction in air passenger taxes that was unfortunately postponed by the Scottish government and this has led us to fully withdraw our transatlantic services.
"We continually monitor and evaluate routes across our network, and as such we have also decided to withdraw routes from Edinburgh to Barcelona and Tenerife allowing us to focus on maintaining better-performing flights to Scandinavia."
KLM adds Vegas but cuts African routes
KLM is to begin flights between Amsterdam Schiphol and Routes Americas 2017 host Las Vegas from 6 June 2019, operated using Boeing 787-9 aircraft. The route will be served three times a week.
"Las Vegas will become KLM's 18th North Atlantic destination to be served directly. Including Las Vegas as KLM's latest destination will offer our customers even more flight connections to and from the west coast of America," said KLM president and chief executive Pieter Elbers.
However, the airline said in order to open Las Vegas as a new destination, it was "forced to revise its portfolio of destinations sooner than expected" because of Schiphol's slot restrictions. As a result, from 29 March 2019 it will stop flying to Freetown in Sierra Leone and Monrovia in Liberia.
Ryanair to launch two new French bases
Ryanair is launching two new bases at Bordeaux and Marseille as part of its Summer 2019 schedule, with two aircraft for each airport and 27 new routes.
From Bordeaux there will be 16 new routes: Bari (2 weekly), Cologne Bonn (3), Copenhagen (3), Dublin (2), Fez (2), Krakow (2), Manchester (2), Marrakesh (2), Marseille (daily), Mykonos (1), Nantes (4), Naples (2), Ouarzazate (2), Tangier (2), Valencia (2) & Venice Treviso (3).
From Marseille there will be 11 new routes: Agadir (2 weekly), Alicante (2), Bologna (3), Bordeaux (daily), Bucharest (2), Budapest (2), Manchester (2), Naples (2), Ouarzazate (2) Prague (2) & Warsaw (2).
"Our growth will deliver 1.1m customers p.a. at Bordeaux Airport and 2.4m customers at Marseille Aiport, while creating 120 Ryanair jobs across both bases and supporting over 2,500 ancillary jobs in the regions," said chief commercial officer David O'Brien.
Air France unveils new A330 economy cabins
Air France has presented its new Economy and Premium Economy cabins on board its 15 Airbus A330s, which will be refitted as from January 2019.
Economy seats will have a larger width of 44 cm, 79 cm legroom, a larger tray table and a wider 11.7-inch touch screen.
Premium Economy seats will feature a 130-degree recline in a fixed shell, width of up to 48.3cm, 102cm seat pitch and lumbar support adapted to different body shapes.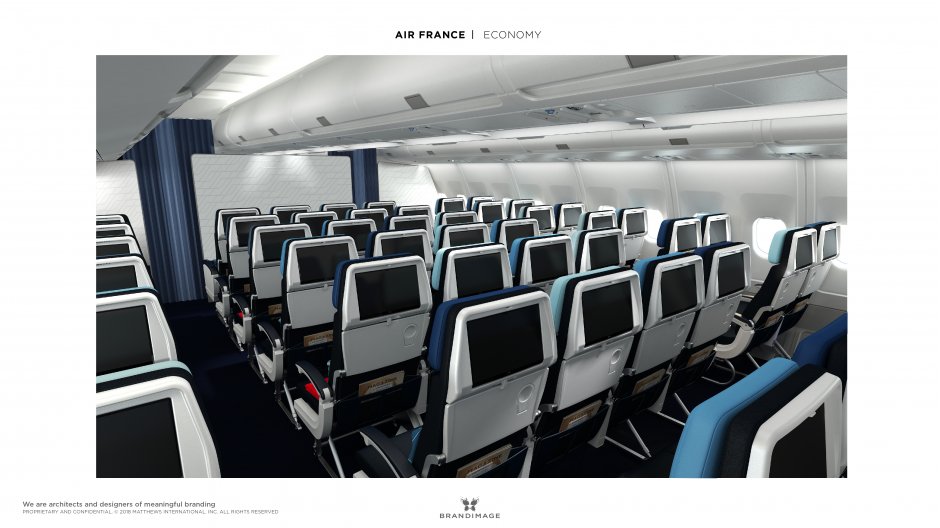 Small Planet to restructure German airline as expansion plan goes awry
Charter carrier Small Planet Airlines Germany, part of Small Planet Group, has filed for insolvency but hopes to continue operating as it seeks investment.
Small Planet Airlines Germany has been operating as an independent entity in Germany since 2015 and acquired an Air Operator's Certificate in spring 2016.
"After Air Berlin went bankrupt last year, a niche emerged for the other carriers, and Small Planet Airlines Germany chose to almost double in size year on year in order to take advantage of these newly opened possibilities in the market," said Vytautas Kaikaris, chief executive of Small Planet Group.
"However, the company struggled to manage this successfully due to several factors: late delivery of aircraft before the start of the summer season, shortage of crews in the market, unreliable sub charter aircraft and unforeseeable technical events had a devastating impact on a very intense schedule, which led to flight irregularities which in turn led to increasing cost burden.
"The financial losses incurred by the German company forced it to file for a restructuring process under the German law."
Small Planet Airlines in Lithuania, Poland and Cambodia will continue to operate their flights as planned.
Finnair retimes Edinburgh service
Finnair has retimed its late flight out of Edinburgh to Helsinki to enable better connections to Asia. From 1 November 2018, the AY1374, which used to leave at 7.45pm for Helsinki, will now depart at 6.30pm from Edinburgh arriving into Helsinki at 11.05pm, taking into account the two-hour time difference between Scotland and Finland.
Andrew Fish, Finnair general manager UK & Ireland & Benelux, said: "Now customers can fly on to Singapore, Hong Kong and Bangkok the same day they depart Edinburgh and enjoy a seamless travelling experience with our unique Nordic service on board our growing fleet of state-of-the-art Airbus A350s."