Looking back at the Routes Americas 2018 Marketing Awards winners
As voting for the Routes Americas 2019 Marketing Awards is set to open on Monday 19 November, we are taking a look back at last year's winners.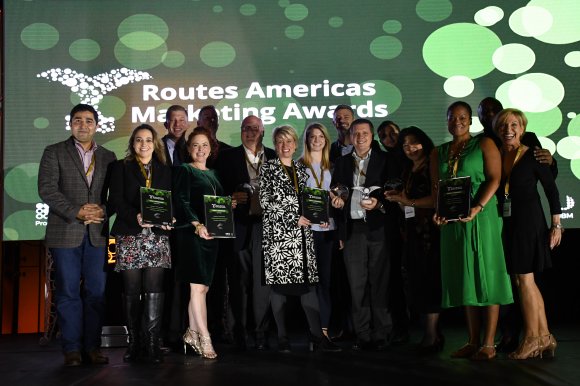 The annual Routes Americas Marketing Awards are highly regarded in the aviation industry because they are voted for and judged by airlines. The awards recognise excellence in outstanding marketing services that have supported the launch of new air routes or the development of existing services.
Back in February, Myrtle Beach International Airport (MYR) were announced as the winner of the Under 4 Million Passengers' category and went on to claim the overall winner in the Routes Americas 2018 Marketing Awards Quito.
Kirk Lovell, Director of Air Service and Business Development, said "To be nominated for Routes Americas Marketing Award was exciting, but to actually win is an incredible honour. The Myrtle Beach International Airport team is grateful to our partners for recognising our unique and aggressive approach to marketing".
He went on to thank their airline partners for the recognition and continued confidence in MYR and the destination it serves.
Steven Small, Brand Director of Routes said: "MYR faced the challenge of being viewed by airlines as a hyper-seasonal market. They invested in understanding their market with a data-driven approach, identifying useful alternative data sources for the benefit of airline new route business cases, successfully convincing airlines to add service."
As overall winner of the Routes Americas Marketing Awards, Myrtle Beach International Airport was automatically shortlisted for the World Routes Marketing Awards in Guangzhou on 17 September 2018.
In addition to Myrtle Beach International Airport other winners included; Oakland International Airport in the '4 to 20 Million Passengers' category; Seattle-Tacoma International Airport scooped the 'Over 20 Million Passengers' category; and Las Vegas Convention and Visitors Authority was honoured in the 'Destination' category.
Reno-Tahoe International Airport, Tampa International Airport, Denver International Airport and St Kitts Tourism Authority were highly commended in each category respectively.
Voting for the Routes Americas 2019 Marketing Awards opens on Monday 19 November 2018. Work with your partner airlines to boost your chances of being nominated for the most prestigious award in the industry.
Routesonline offers numerous opportunities that will help you develop your profile in the build up to this year's vote it is the ideal platform to promote your organisation.
For more information on how you can prepare for the Routes Americas 2019 Marketing Awards contact Kirsty Studholme.