Voting for the Routes Americas Marketing Awards opens soon
Airline executives will be able to nominate up to five airports and destinations that they feel have delivered exceptional marketing services over the past twelve months from Monday, 19 November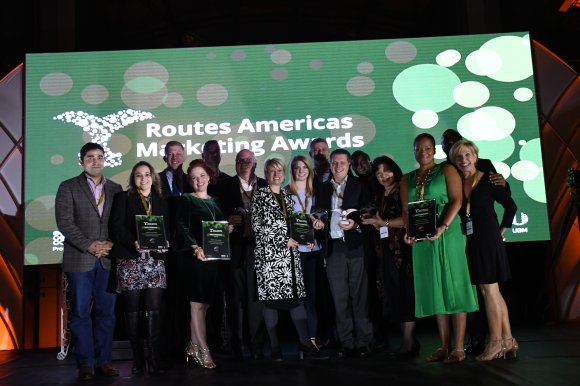 Each year, the Routes Americas Marketing Awards are becoming increasingly competitive. They are recognised as some of the most coveted awards for the route development community, as they are voted for and judged by senior airline network planners.
The awards allow the airline community to recognise which airports and tourism authorities have executed outstanding marketing campaigns that have impacted on their existing and future network development plans. In turn, creating a valuable asset for winners when discussing future development plans with their airline targets.
What did it mean to this year's winner?
This year, at the Routes Americas 2018 Marketing Awards, Myrtle Beach International Airport (MYR) were crowned the Overall Winner.
Kirk Lovell, Director of Air Service and Business Development, said "To be nominated for Routes Americas Marketing Award was exciting, but to actually win is an incredible honour." Going on to highlight that the result was testament to their redefined marketing strategy which was introduced back in 2012. In 2018, the airport has developed a number of new routes, increasing direct flights to the region from new and existing airline partners.
Utilising the digital advertising opportunities available on Routesonline can help organisations looking to be nominated increase their brand awareness. Routesonline offers a wide range of digital sponsorship and display opportunities, which can help to raise your profile to airline executives that will be voting during this four week period. Popular options include banner advertising and homepage takeovers.
With less than four weeks to go until voting opens, find out how you can reach your senior airline partners. Speak to Kirsty Studholme, Digital Sales Manager, for more information.