Bulletin board: aviation industry news round-up
This week: China Eastern's first A350-900; Lufthansa to reduce capacity growth; Chile court approves LATAM agreements; Air France-KLM CEO; United inaugurates new services and more.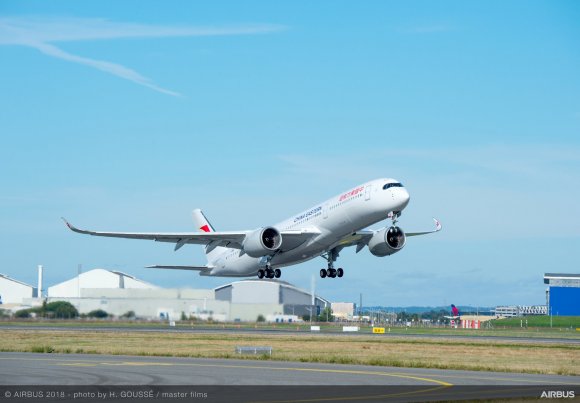 A round-up of the latest news from the aviation industry this week.
China Eastern's first A350-900 performs maiden flight
The first A350-900 for China Eastern Airlines has performed its maiden flight in Toulouse, France.
The aircraft will now enter the final phase of production, ground checks and test flights before being prepared for delivery in the coming weeks. The airline has 20 A350-900s on order.
China Eastern Airlines currently operates an Airbus fleet of 363 aircraft, including 305 A320 Family aircraft and 58 A330 Family aircraft. To date, Airbus has recorded a total of 890 firm orders for the A350 XWB from 46 customers worldwide.
Lufthansa to reduce capacity growth
Lufthansa Group will reduce its planned capacity growth in 2019 after reporting a 7.7 per cent decrease in earnings before interest and taxes (EBIT).
The group posted an adjusted EBIT of €2.4bn in the first nine months of 2018. It has attributed the fall to higher fuel costs, extra expenses incurred from delays and cancellations, and costs associated with integrating parts of the former Air Berlin into Eurowings.
Total earnings increased 6 per cent to €26.9bn, with while traffic revenues up 7 percent. Lufthansa said total fuel costs are projected to be around €850m higher this year than in 2017.
According to current market expectations, airlines in Germany are likely to expand their capacities by over 10 percent for the 2018/19 winter timetable period, a development that is still being driven by the demise of Air Berlin.
The airlines of Lufthansa Group, however, will raise their capacity by a "more modest" 8 percent, and will further reduce their capacity growth to 3.8 percent for the 2019 summer timetable period.
Chile court approves LATAM's planned AA and IAG agreements
Chile's Free Competition Defence Court has approved a plan by LATAM Airlines to deepen its ties with both American Airlines and International Airlines Group, the owner of British Airways and Iberia.
The joint business agreements (JBAs) between the oneworld alliance members covers passenger and cargo operations. The agreements have already been approved in Brazil, Colombia and Uruguay.
"This decision, in principle, is an important precedent for aviation in our region," said Enrique Cueto, chief executive of LATAM Airlines Group.
"As has been demonstrated in other parts of the world where JBAs are already a reality, this is an opportunity to ensure growth for the industry, increase passenger traffic and bring Chile closer to the world as well as promote tourism, business travel and the economy through aviation."
Air France-KLM CEO seeks to 'reposition' the group
Air France-KLM has reported an operating profit of €1.07bn for the third quarter of 2018, €77m lower than last year but €11m higher at constant currency.
The group increased passenger numbers by 2.3 percent to 28.5 million, compared with the same period in 2017, while unit costs reduced by 1 percent.
New chief executive Ben Smith said: "In the coming months, I am confident that we will be able to leverage our group's strengths and assets to build an ambitious and innovative strategy to ensure the success of our airlines and reposition Air France-KLM as the leader of our industry."
United inaugurates new services
United Airlines has inaugurated its year-round, daily non-stop service between Chicago O'Hare and León in Mexico. The airline is the only US carrier to offer non-stop service between Chicago and León.
"Mexico continues to be an important region within United's global route network," said Jake Cefolia, senior vice president of worldwide sales.
"We are pleased to offer our customers a new way to get to León, a key business and tourism centre for customers connecting in O'Hare from across the US, Asia and Europe."
United has operated service to León for more than 25 years from its hub at Houston's George Bush Intercontinental Airport.
In addition, the airline also this week started the only non-stop service by a US carrier to the islands of Tahiti. The San Francisco - Pape'ete route will operate on Tuesdays, Thursdays and Sundays using Boeing 787 Dreamliner aircraft.
Beginning 30 March 2019, United will start year-round service on Tuesdays, Thursdays and Saturdays.
Milan Bergamo readies for record winter
Close to ten million passengers have passed through Milan Bergamo Airport during the first nine months of 2018, up 4.6 percent on the same period last year.
The airport said it is now gearing up for what promises to be the busiest winter season in its history.
On Sunday 28 October, Ryanair added services to Brno in the Czech Republic and Faro in Portugal, both twice weekly, while Laudamotion also started a service to Vienna on the same day.
Ryanair also introduced flights to Jordan, with three times weekly service to Amman which started on 30 October.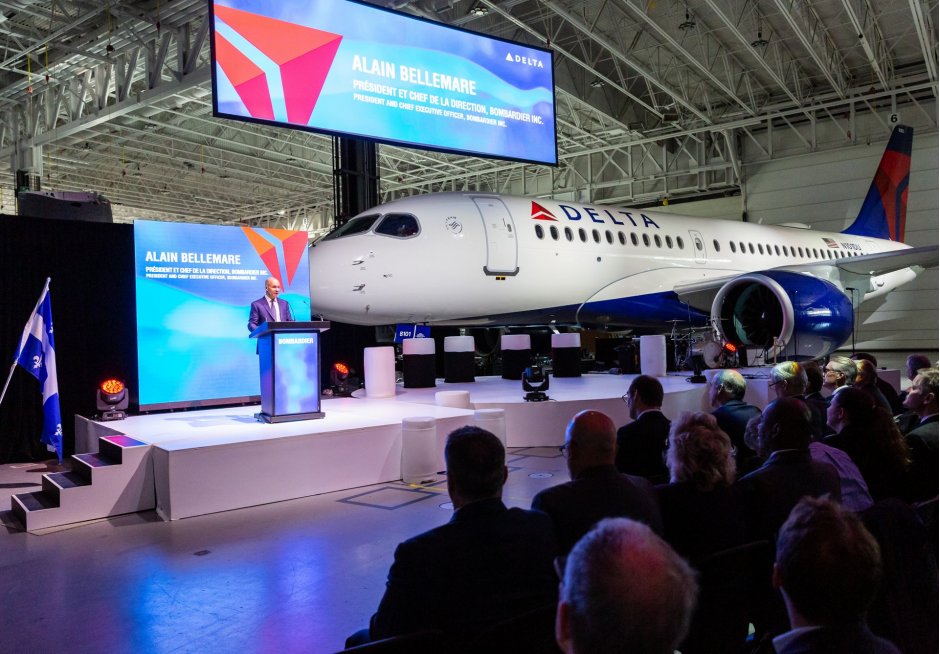 Delta takes delivery of its first A220
Delta Air Lines has taken delivery of its Airbus A220 aircraft. The US carrier's A220 will enter service in early 2019, making Delta the fourth global airline to operate the aircraft previously known as the Bombardier C Series.
On hand for the delivery ceremony at the aircraft's assembly line in Mirabel were members of the A220 team as well as government officials and executives from Delta, Airbus, Bombardier and Investissement Quebec.
Delta chief executive Ed Bastian said: "We have big plans for our A220 fleet and are confident that Delta customers and Delta people alike will be delighted with the in-flight experience provided by this thoroughly modern and efficient aircraft."
Air Canada launches new transborder routes
Air Canada has launched two new daily, seasonal transborder routes. The Edmonton to Las Vegas and Calgary to Palm Springs flights are operated by Air Canada Rouge A319 and Air Canada A320 aircraft respectively.
"With our flexible and diverse North American fleet, we are continuing to strategically add services to popular destinations," said Mark Galardo, vice president, network planning at Air Canada.
In the third quarter of 2018, Air Canada reported earnings before interest, taxes, depreciation, amortisation, impairment and aircraft rent of $1.265bn, down from $1.36bn last year.
It also posted operating income of $840m compared to operating income of $976m in last year's quarter.