Bulletin board: aviation industry news round-up
This week: BA retires last Boeing 767; Adria Airways agrees Sukhoi Superjet deal; new AirAsia X route to 'strengthen Malaysia - Japan ties'and more.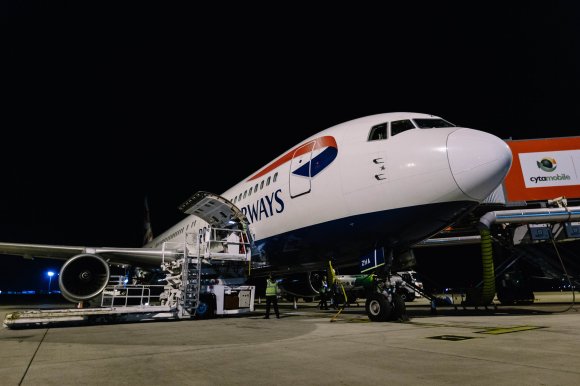 A round-up of the latest news from the aviation industry this week.
BA retires last 767
British Airways has retired its last Boeing 767-300 following a flight from Larnaca in Cyprus to Heathrow on 25 November 2018.
Since the airline operated its first 767 in February 1990 on a short hop to Paris, the fleet of aircraft have completed more than 425,000 commercial flights.
Frankfurt was the route where enthusiasts could spot the 767 most frequently, with the aircraft completing nearly 15,000 flights to and from the airport, but the aircraft has also been used to serve routes from Abu Dhabi, to Calgary and New York.
While it was initially used for long-haul, in recent years it has been reconfigured for use on short-haul, including to Athens and Larnaca as well as on some domestic routes.
Adria Airways to lease 15 Sukhoi Superjet 100s
Slovenian airline Adria Airways has signed a letter of intent to lease 15 Sukhoi Superjet 100s. In addition, the carrier and the Russian manufacturer have signed a Memorandum of Understanding to establish a maintenance and repair organisation at Ljubljana Airport.
"During the past two years we were analysing the SSJ100 type and came to the conclusion that all the technical and operational characteristics of this aircraft would suit best for our strategic goals," said Holger Kowarsch, chief executive of Adria Airways.
He added that SSJ100 operation would allow to offer more of the current CRJ and Airbus aircraft for ACMI service.
Earlier this month, 4K Invest, the owner of Adria Airways, agreed an increase in additional capital, amounting to €4m, to be used for further business development of the airline.
This is addition to already announced recapitalization of at least €10m which is planned for the first quarter of 2019.
New AirAsia X route to 'strengthen Malaysia - Japan ties'
AirAsia X's planned new route connecting Kuala Lumpur with Fukuoka will strengthen the bilateral ties between Malaysia and Japan, according to the airline's chief executive Benyamin Ismail.
The four times weekly service is set to commence on 28 February 2019 and will be the group's fifth destination in Japan and fourth route from Kuala Lumpur.
"Very soon, Kuala Lumpur will be directly connected with Fukuoka for the first time with our four times weekly direct services," said Ismail.
"With over six million guests flown since we started operating into the country in 2010, Japan remains a very important market for us.
"We look forward to the commencement of this route early next year which will strengthen the bilateral ties between Malaysia and Japan while bringing the world to Fukuoka through our extensive network in the region."
Hawaiian and JetBlue expand codeshare
Hawaiian Airlines has expanded its codeshare agreement with JetBlue that will provide easier connections to Hawaii via Boston's Logan Airport.
The deal comes less than three months after the new non-stop service between Honolulu and Boston was announced.
At 5,095 miles, Hawaiian's BOS-HNL route will become the longest regularly scheduled route in the US once it launches on 4 April 2019.
Passengers from 26 cities – including Washington, DC (DCA), Pittsburgh (PIT), Philadelphia (PHL), Baltimore (BWI) and Cleveland (CLE) - which currently cannot connect to Hawaii through JetBlue in New York will now be able to purchase codeshare tickets on services to Honolulu.