Warm welcome awaits as Québec seeks new connections
Canada's 'secret' destination is about to be discovered by a lot more visitors as it prepares for its role as host of Routes Americas 2019.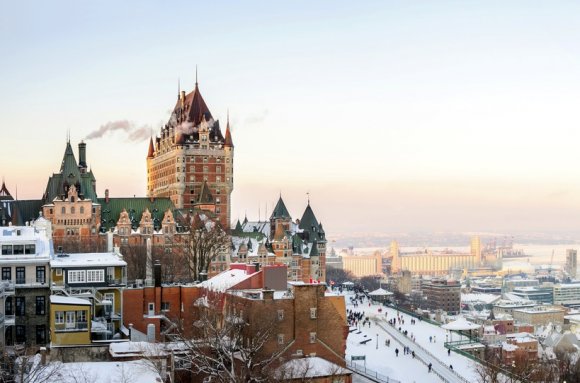 With recent Routes Americas events taking place in the Caribbean, the southern US and South America, the climate has been decidedly warm. But delegates heading to the 2019 event will need to bring their winter coats to Québec City, where the average February temperature is about -9°C.
And in doing so, delegates will get to see a less well-known, but equally beautiful side of the city, says Québec City Tourism director André Roy. He says: "We have a lot of tourists in the summer and the product is known worldwide, but our main goal is to increase the number of tourists during the winter season. So the fact that we can hold Routes during the winter is great for us.
"It is so nice to see the winter snow, especially along the St Lawrence River and in old Québec City where it is very picturesque. Visitors in the winter get different experiences too; they can visit a museum in the morning and 30 minutes later they can be in the middle of a national park where they can go skiing or snowshoeing.
"It doesn't matter what time of year it is in our city, it is worth visiting it during any of the four seasons as it offers the perfect mixture of culture and nature."
Winter wonderland
Gaëtan Gagné, the president and CEO of Québec City Jean Lesage International Airport, which is hosting the event, agrees that Québec City's winter charms are worth exploring. He adds: "Québec in the snow has been hidden from the rest of the world but there is as much fun to be had in the winter as the summer."
He says Routes Americas 2019 will coincide with the Québec Winter Carnival, an annual celebration dating back to 1894 and which features night-time parades, ice sculptures and wintersports. He is confi dent delegates will not only enjoy the event but will be infected by its spirit. Equally importantly, Gagné believes Québec City has a special duty to ensure Routes Americas is a major success.
---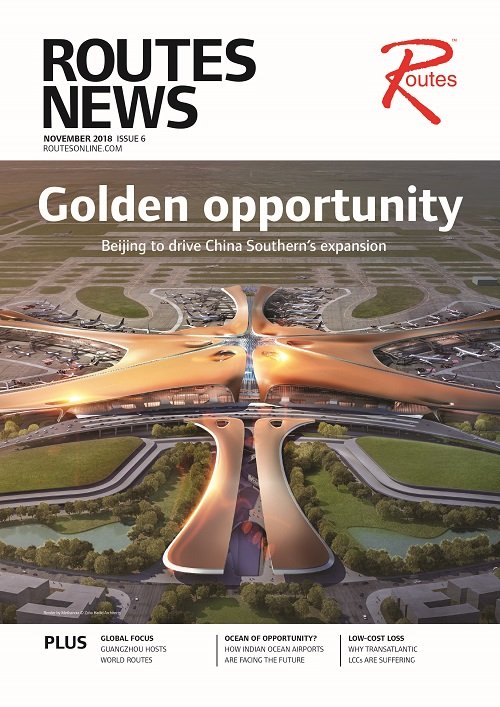 This article first appeared in Routes News edition 6 2018
---
He adds: "It will be the first time the event is held in Canada and it gives us a real opportunity not just to show off the city but the country too. We want delegates to enjoy themselves and find out what an interesting part of the world it is."
In doing so the airport and the tourism board share a single objective: the development of more point-to-point connections in Canada, the neighbouring US and much of the world beyond.
Roy says: "We are known for the quality of our destination and now we have to improve our connections. We know that tourists want travel that's simple – they want to avoid different connections and get direct flights. That's one of our main goals, especially in the case of the US.
"Following the major development work, we have done everything needed and we have an airport that is international. Now we need the airlines and the connections and that is why we are working a lot with the airport administration to develop the destination.
"It is very challenging, we're not a big market but we have what it takes to develop connections and we receive nearly 5 million tourists a year. Working with Montréal we already have a lot of connections but we want to have our own direct connections to meet our goals.
"Routes for us is such a great opportunity to do this and show we are a unique destination and the quality is here. Tourist surveys are always a great success, with close to 90 percent of visitors saying they will come back to the destination."
Gagné agrees, adding: "The major issue we have is one of accessibility. The best solution is to have many carriers who can compete and offer the best prices.
"We all know that the traffic will double in the next 15 years, it is not a matter of battling to get traffic to Québec City. There is big potential here and our main issue is to make those carriers understand the opportunities available.
"I am totally convinced we have a good market for point-to-point flights and we can stimulate traffic."
But where to find the additional passengers? Gagné says the majority of the airport's current 12 airline partners are Canadian, operating a large amount of domestic flights. He adds in particular WestJet has committed to operating more than 70 flights a week from the airport, with new routes to destinations like Calgary bringing the required east-west domestic connections.
He also believes a decision by the Canadian government to allow greater foreign investment in domestic companies will further drive the growth of low-cost carriers, thus benefiting the airport.
Gagné says: "The low-cost sector in Canada is not very advanced but the government has changed the rules and that may change things. The growth of low-cost carriers is going to happen here as it has happened over the world."
He adds US airports remain a key interest while Mexico and the Caribbean are a permanent attraction for a country where the winters can feel long and hard.
Gagné says: "Canadians are always looking for new destinations and they want some rest in the sun by the sea. We will always be in discussions with the Caribbean, Mexico and Brazil beach destinations."
Connectivity the key
In the long-haul sector, both men are keen to win connections to Europe and particularly the key hub airports in cities like Paris and London where Canadians can enjoy quick-and-easy connections to the rest of the world.
Gagné says: "People are travelling a couple of times a year and they do not want to waste time in planes and airports – they want the best access. If you travel through Toronto or Montréal to Paris then you are already doing two legs. We will work really hard to get those new routes."
Although there is currently a service to Paris, it is seasonal and the airport is keen to secure more year-round flights. Of the Asia market, Gagné adds Québec City received an unexpected boost in inbound traffic when the city was used as a backdrop to South Korean TV series Guardian: The Lonely and Great God.
Aired over Christmas 2016, the show racked up 250 million viewers across Asia and has seen an influx of tourists to the region visiting the original film locations. He adds: "That market exploded in the last few years and things like that are going to happen more and more."
China too remains an obvious opportunity, Gagné says, particularly with the introduction of ever-more innovative aircraft. However, he says slot availability in China is making the process hard. Roy is also keen to point out the opportunities in China, but adds the destination needs to be strategic in its thinking to ensure it gets the routes that work.
"For the Chinese market we work a lot with Montréal, as they have direct flights to Beijing and Shanghai," he says. "We need to develop our own connection, probably not with Shanghai or Beijing but somewhere like Xian or another big city like it."
Roy adds Chinese travellers are valued because of the length of their stays, at least two weeks, during which time they travel around. While he admits it won't be easy to secure the route, he adds Québec City is twinned with Xian and a trade delegation visiting the Chinese city next March will certainly talk up its charms.
Roy also believes Québec City will get a boost in visitor numbers as it's a currently undiscovered destination. He argues while the better-known Canadian west coast may have places like Vancouver, their increased popularity means they are becoming overcrowded, which will drive travellers to seek out places like Québec.
He adds: "Routes will be good for us, as we show the tourist and business potential both in Québec City and the region. We have the product and we have to make sure people know it is currently a secret but that it shouldn't be."
In the meantime both are confident that Routes Americas 2019 will be a success. Roy says: "When people come to conferences in Québec City the attendance rate is almost always higher than normal thanks to the city's charms and our pride in it."
Gagné adds: "It will be Routes Americas, but as the only French-speaking city in North America, we have a European feel. It is a unique city and we are different from anywhere in the world. The delegates are going to feel the difference."
In other words, the weather may be cold when delegates arrive, but the welcome will be reassuringly warm.