Bulletin board: Airbus, Air France, SunExpress, Adria Airways
This week: Airbus hits 100 milestone from US factory, Rigail named new Air France CEO, SunExpress increases capacity and more.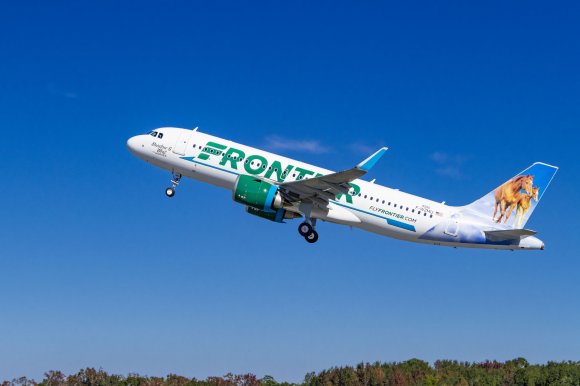 A round-up of the latest news from the aviation industry this week.
Airbus hits 100 milestone from US factory
Airbus has delivered its 100th aircraft from the company's US manufacturing facility in Mobile, Alabama. The A320neo, serial number (MSN) 8580, was delivered to Frontier Airlines.
Airbus' Mobile facility is delivering four A320 Family aircraft per month and has delivered to eight US-based customers thus far, including Air Lease Corporation, Allegiant Air, American Airlines, Delta Air Lines, Frontier Airlines, Hawaiian Airlines, JetBlue Airways and Spirit Airlines.
The plane maker has three other A320 Family production facilities around the world: Hamburg, Germany; Tianjin, China; and Toulouse, France.
Rigail named new Air France CEO
Anne Rigail has been appointed as the new chief executive of Air France. She was previously EVP Customer at the airline and will assume the new role on 17 December 2018.
Benjamin Smith, the chief executive of the wider Air France-KLM Group, had been acting CEO following the departure of Jean‑Marc Janaillac earlier this year.
Smith said: "Anne is a strong professional in the airline industry. Throughout her career, she has always paid particular attention to employees while implementing the many projects and transformations she has led, and placed the customer at the heart of everything she does."
Rigail becomes the first female CEO to lead the airline.
SunExpress increases capacity
SunExpress, the Lufthansa and Turkish Airlines joint venture, is increasing its seat capacity by 15 percent in its core markets in summer 2019, the largest increase in the carrier's history.
Its network from next summer will include more than 90 destinations in 30 countries. New routes include services from Stuttgart and Düsseldorf to the Lebanese capital Beirut, and connections from Cologne-Bonn, Leipzig/Halle and Stuttgart to Enfidha-Hammamet in Tunisia.
"With our route network and capacity, we are optimally prepared for summer 2019 and offer our passengers a wide range of travel options to popular hot water destinations on medium-haul routes," said chief executive Jens Bischof.
"We are particularly pleased about the high demand for holidays in Turkey and react with the largest capacity increase in our company's history. We will be operation with a total of 80 jets, within our route network in 2019 – more than ever before."
Adria Airways and Air Canada sign codeshare
Slovenian carrier has entered a codeshare agreement with Air Canada.
Under the deal, Air Canada will market its flights from Calgary, Montreal, Toronto and Vancouver to the flights of Adria Airways from Brussels, Frankfurt and Munich to Ljubljana.
A statement from Adria Airways said the partnership would provide a better choice of services for passengers.
Earlier this month, Adria Airways competed a €4m recapitalisation and said it expects to receive a €10m cash injection during the first quarter of 2019.