Air Corsica targets year-round Stansted flights
Hervé Pierret, the managing director of Air Corsica, has spoken to Routesonline about the success of the airline's first scheduled flights to the UK and its long-term network ambitions.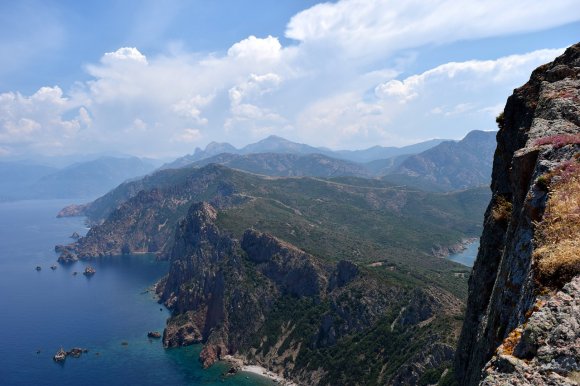 In May 2018, Air Corsica launched routes from Ajaccio and Bastia to London Stansted, becoming the airline's first scheduled services from the Mediterranean island to the UK.
A third service to Figari was added on 2 June and meant that the low-cost airline operated nine flights per week over the summer season.
"Our first summer was a great success with 45,000 passengers from early May until the start of November," Hervé Pierret, the managing director of Air Corsica, told Routesonline.
"Next summer we're adding a fourth point in Corsica with flights to Calvi, on the north-western part of the island.
"It will provide more flexibility in the schedule with up to ten flights per week serving the four airports. In summer 2019 we're also starting in April, which is a little earlier than this year."
As reported by Airlineroute, the carrier has scheduled a Bastia – Calvi – London Stansted route from 18 May 2019, which will operate once a week.
Flights from Ajaccio and Bastia to Stansted begin on 18 April, while the Figari service will start on 11 May.
"We have a five-year plan at Stansted to increase capacity and grow to a year-round operation," Pierret said.
"Although traffic from the UK is strong in the summer, there is two-way demand as there are a lot of people from Corsica who want to visit London."
He added: "We grew our fleet to six A320s this summer, partially because of these new routes to Stansted.
"We're now looking at fleet replacement with A320s as some existing aircraft are coming to the end of their lease. It's something that's under discussion."
Pierret said that Air Corsica plans to build on the success of its routes to the UK before looking to expand into other markets. However, he admitted that adding routes to German-speaking countries was a long-term plan.
"The next step is German markets," he said. "We have not decided where as yet, as we're focusing on our growth in the UK and Belgium, but flights to Germany, Austria and Switzerland are an ambition within the next decade."