"Unprecedented" domestic growth to drive Indian aircraft demand
The number of domestic departure seats in India is set to top 165 million this year, with such "unprecedented" growth driving the need for more than 2,300 new jets over the next two decades.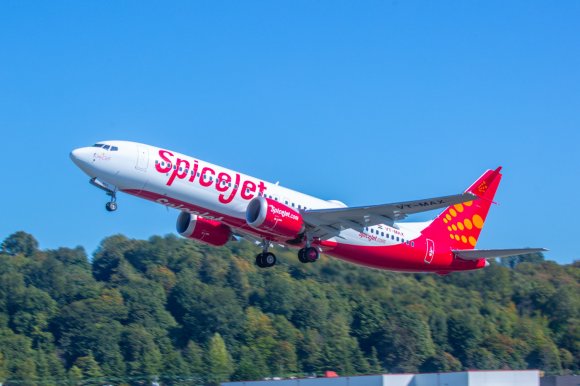 Boeing has raised its long-term forecast for commercial aircraft in India as an "unprecedented domestic passenger traffic" and expanding low-cost carriers drives demand.
The US manufacturer's Commercial Market Outlook found the country would need 2,300 new jets – valued at $320bn – over the next 20 years.
"To meet this increased domestic air traffic growth, we see the vast majority of available airplane seats coming from LCCs," said Dinesh Keskar, senior vice president of sales for Asia Pacific and India, Boeing Commericial Airplanes.
"The success of this market segment will mean more than 80 percent of all new airplane deliveries in India will be single-aisles."
Boeing has estimated India will need 1,940 single-aisle jets of 90 seats and above and 350 wide-bodies of 200 seats and above.
"The Indian economy is projected to grow by nearly 350 percent over the next two decades to become the third largest economy in the world," said Keskar.
"This will continue to drive the growth of India's middle class and its propensity to travel both domestically and internationally, resulting in the need for more new fuel-efficient short- and long-haul airplanes."
According to data from OAG Schedules Analyser, capacity in India's domestic market is set to top 165 million available seats this year, a rise of 15.7 percent on 2017. The figures show that more than 75 million domestic seats have been added in the past five years.
However, some of the country's carriers have struggled in 2018 amid rising fuel prices and pressure to keep airfares low. In October, IndiGo reported a loss for the first time since listing three years ago, while Jet Airways is undergoing a restructuring process.
On Thursday (20 December 2019), it emerged that the Indian government has sought the approval of parliament to inject Rs 2,300 crore ($330m) into flag carrier Air India. The move follows a failed attempt to sell the loss-making airline.
India's domestic capacity (2013-18):