Indianapolis to host Routes Americas 2020
The capital of Indiana will host the Routes Americas 2020 air service development conference.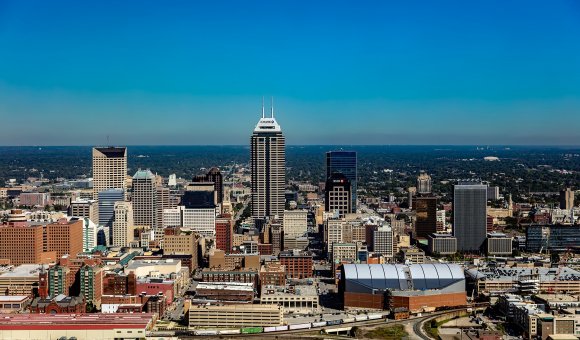 Following a highly competitive bidding process, Indianapolis came out as the winner after the Indiana Economic Development Corporation, the state of Indiana's lead economic development organisation, came together with the Indianapolis Airport Authority and Visit Indy, the city's tourist board, in order to propose hosting the prestigious event.
Indianapolis is one of the most popular convention and tourism destinations in North America, with USA Today ranking it the #1 convention city in the U.S. The city is also well versed when it comes to welcoming large numbers of visitors, with the city hosting the famed Indianapolis 500 auto race, which is attended by about 300,000 people each May.
As part of the city's Regional Tourism Master Plan, Indianapolis is constantly developing new attractions and visitor amenities, and the city's international airport (IND) is no exception.
Indianapolis International Airport's terminal is just 10 years old, yet has already been named Number 1 Airport in North America by ACI seven times and Condé Nast Traveler readers have rated IND the best airport in America five times. In 2018, the airport served a record-breaking nearly 9 million passengers, currently serving 50 nonstop destinations, marking the most connectivity offered in IND history.
Mario Rodriguez, executive director at the Indianapolis Airport Authority commented: "Much of IND's recent success can be attributed to the strength of the local Indianapolis economy as well as the local and state efforts to increase the global profile of Indiana.
"To host such a prestigious gathering of aviation decision makers, such as Routes Americas convenes, not only fits within the airport's strategy to elevate awareness of Central Indiana but pays tribute to the growing middle America by providing unparalleled exposure of Indianapolis and Indiana to industry influencers at large."
Steven Small, brand director of Routes, said: "Indianapolis has a reputation for hosting great events so we are very excited to be taking the route development community there to experience its renowned hospitality. It's an exciting time for our hosts and we are confident that hosting Routes Americas 2020 will help them to achieve their ambitions. "
Routes Americas 2020 will take place 4-6 February next year in downtown Indianapolis, Indiana.